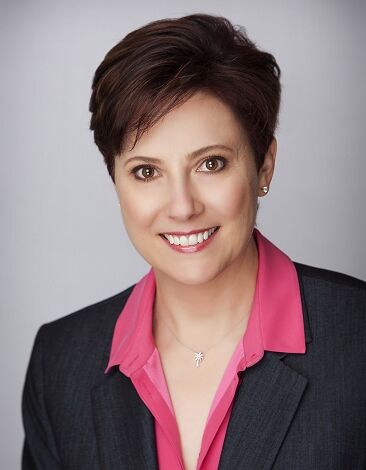 Add Testimonial
Carey Morgan is a trusted advisor to her clients, guiding them through the process of buying or selling real estate. Her goal is to make each transaction seamless, relying on her experience in the industry and the resources at her disposal to safeguard her client's best interests. Carey takes pride in her negotiation and conflict resolution skills as well as her relationships in the industry to provide the best possible representation. [...]
Add Testimonial
Carey Morgan is a trusted advisor to her clients, guiding them through the process of buying or selling real estate. Her goal is to make each transaction seamless, relying on her experience in the industry and the resources at her disposal to safeguard her client's best interests. Carey takes pride in her negotiation and conflict resolution skills as well as her relationships in the industry to provide the best possible representation.
When not practicing real estate, Carey may be found on the Pickleball court where she is a recreational player and avid fan of the sport. She also enjoys unwinding at the gym, cooking at home, and international travel. She and her son, Axel, share a fondness for animals and work together to foster neonatal kittens for SAPA.
Carey Morgan has been recognized with numerous awards, including multi-year ranking in the San Antonio Business Journal Top 50 Agent and multi-year winner of Platinum Top 50 Agent. She has also been honored with the Distinguished Service Award, earned top national real estate designations, and is a graduate of the Texas Real Estate Leadership Program. -Sep 7 2023 11:00AM
Office Location
4372 N Loop 1604 West Ste 102
San Antonio, TX 78249
Specifications
Languages: English
Specialties: Certified Residential Specialist, REALTOR®
Service Area: San Antonio, Texas
Carey's Testimonials
I have had the pleasure of working with many of the city's top agents and I can honestly say that Carey is one of the best! Her commitment to service and professionalism are unmatched. She is a joy to work with.
Scott Cummins
Thank you Carey for helping our family find the right new home to fulfill our needs. Helping us sell our old homes at top value allowed us to meet this goal. You are a valuable asset and posses a bundle of knowledge that is very helpful in purchasing and selling a home. Thank you for always being available and responding quickly to all our needs.
Obdulia S. Tosi
From our first meeting with Carey Morgan, we knew she was the agent we could trust to sell our property. With her experience and knowledge, she guided us to present our home at its best. Because of her professionalism, efficiency and coordination, our home sold for more and much quicker than expected. Carey is the total package and a wonderful and considerate real estate agent. We will definitely work with her again if the need arises.
Mrs. Murray
We appreciate all your hard work and patience in finding us exactly what we were looking (and hoping) for. If you ever need a reference for clients new to the area, please have them contact me and I'll be more than happy to let them know how you will put 100% of your time and efforts in assisting them in their transition here in Texas. We appreciated all your experience and knowledge in real estate and couldn't have found this wonderful home without you. Any client would be lucky to have you [...]
The Bohlman Family
Expert advice, action oriented, and excellent communication.
Mr. Chris Smith
Carey was Very professional She worked much too hard for the return she got
Mr. Ted Calouri
Carey Morgan has been wonderful! I cannot say enough good things about how she has helped us through a very rocky move. Her advice was always spot-on, she handled my panicked calls calmly and professionally, and she seems very well connected in the community. Our family was very fortunate to be connected with her.
Adam & Beth Wolfe
Carey was really proactive and helpful during the whole process. Thanks again.
Mr. Damien Ravel
Carey Morgan.
Mr. & Mrs. Matthew Hester
Excellent marketing, solid real estate team that is an expert in the area and very helpful in making the key upgrades/changes that sold our house in record time. Very grateful and you can pretty much guarantee me a customer/referral for life.
Mr. Kyle Chrisman
Contact
Hi there! How can we help you?
Contact us using the form below or give us a call.
Hi there! How can we help you?
Contact us using the form below or give us a call.