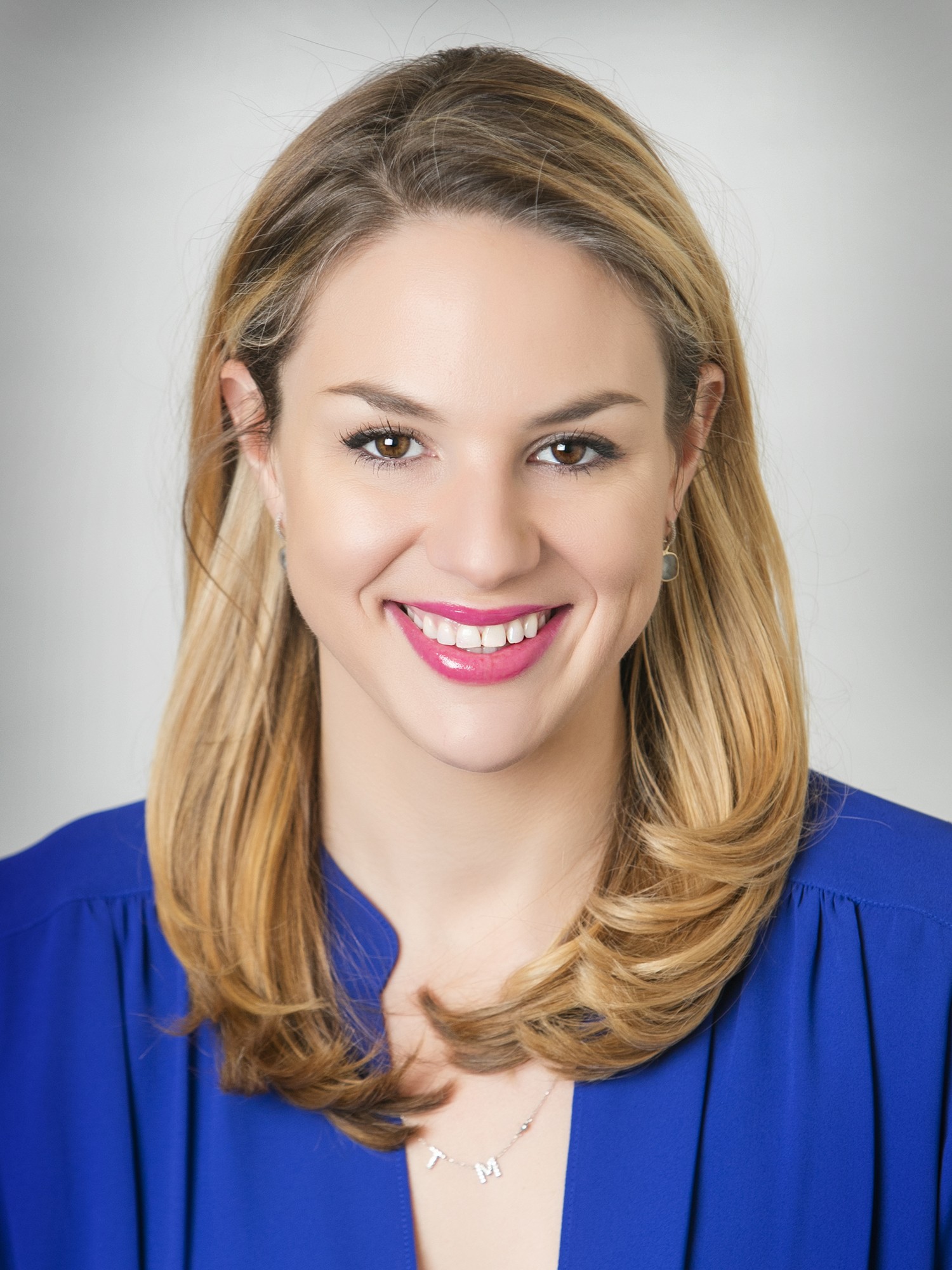 Add Testimonial
Carlisle O'Brien grew up in San Antonio and is a graduate of Alamo Heights High School. Before beginning her career in real estate, she received her master's degree in business from Saint Mary's University and then worked in portfolio management. In 2014, Carlisle began working as an associate to Phyllis Browning Company agent, Alison Barrow. She enjoyed it so much, she became a certified REALTOR® in 2015 and has been a valued agent at Phyllis Browning Company ever [...]
Add Testimonial
Carlisle O'Brien grew up in San Antonio and is a graduate of Alamo Heights High School. Before beginning her career in real estate, she received her master's degree in business from Saint Mary's University and then worked in portfolio management. In 2014, Carlisle began working as an associate to Phyllis Browning Company agent, Alison Barrow. She enjoyed it so much, she became a certified REALTOR® in 2015 and has been a valued agent at Phyllis Browning Company ever since.
In the last three years she has handled multiple transactions in Terrell Hills, Alamo Heights and Northwood. Carlisle represents buyers, sellers, and renters and is proud to receive 100% of her clients from referrals.
She is a member of the First Presbyterian Church and stays active by playing tennis, biking, yoga and running after her and her husband, Jamie's, two sons. To relax she likes playing Onze with her friends and being in the outdoors with her family. -Jun 8 2023 6:00PM
Office Location
6061 Broadway
San Antonio, TX 78209
Specifications
Languages: English
Specialties: REALTOR®
Service Area: Alamo Heights, Olmos Park, San Antonio, Terrell Hills, Texas
Carlisle's Testimonials
Carlisle was very professional, always responded to us quickly, and allowed us to sell our home faster than expected, and at a higher price! We would highly recommend her to anyone looking to buy or sell a home!
Tierney Gerber
Carlisle was wonderful to work with!! We have now worked with her on 2 separate occasions and made the home buying and selling process as smooth as possible. She is dedicated to her clients and is well versed in the tri-cities area. We are fortunate not only call her our real estate agent but our friend. She is our go to for all of our real estate needs.
Lauren Ludwick
Carlisle exceeded our expectations as our realtor earlier this year. She always made herself available and was happy to show us homes anytime of the week with very little notice. She was very knowledgeable and helpful as she navigated us through the process of buying our first home. She helped make a stressful process really fun and easy. I would highly recommend Carlisle and Phyllis Browning to any of our friends and family. They were truly a dream to work with and we couldn't be happier with [...]
Marci Swann
Carlisle did an excellent job of representing me in selling my condo. She is prompt to respond, courteous and proactive. I would highly recommend her and Phyllis Browning.
Roby Latimer
What a go-getter! She helped me so much in trying to find a place, in San Antonio. I had sold my house in Tennessee, and wanted to be closer to my daughter and her husband. Carlisle, constantly stayed in touch and through media and e-mail, she was able to show me what was available. In addition offered in any way she could to help me during my transition. She is definitely the person to contact, if anyone is interested in renting or sales. She's your girl! Denise W. Vaughn
Denise W. Vaughn
Carlisle is incredibly professional and a joy to work with. She made sure the entire buying process went smoothly for us, from showing us houses to closing, especially given our difficult schedule coming in from out of town. Carlisle understood what we were looking for, showed us lots of great options and found us the perfect home! I`d highly recommend her!
Steve and Annabell McNew
Carlisle was instrumental in helping us find our first home. She was extremely professional and made the entire process easy and enjoyable. We couldn't have been happier and Carlisle definitely has our recommendation.
Zach and Anna Fregosi
We can't thank Carlisle enough for the smooth and relatively easy process of purchasing our first home in Fall 2017. Moving to a new city and purchasing a business at the same time is never easy and without Carlisle, we would be renting. She found us a mortgage company who was willing to work with us, found a home to purchase in one weekend that met the majority of our requests and closed the deal with relatively no bumps or hickups in the process at all. If you need a realtor, you can't go [...]
Landon and Ludwick Ludwick
Carlisle made our search for rentals in the area so easy by showing us homes that fit our exact criteria and location. Even given our short timeline, she was able to lockdown a house quickly and help us negotiate a move in with the owner very quickly. Best of all, she has continued to check in on us to make sure we are happy with our home and feeling welcome in our new community. Thank you, Carlisle!
Sydney & Harlan Goode
Contact
Hi there! How can we help you?
Contact us using the form below or give us a call.
Hi there! How can we help you?
Contact us using the form below or give us a call.