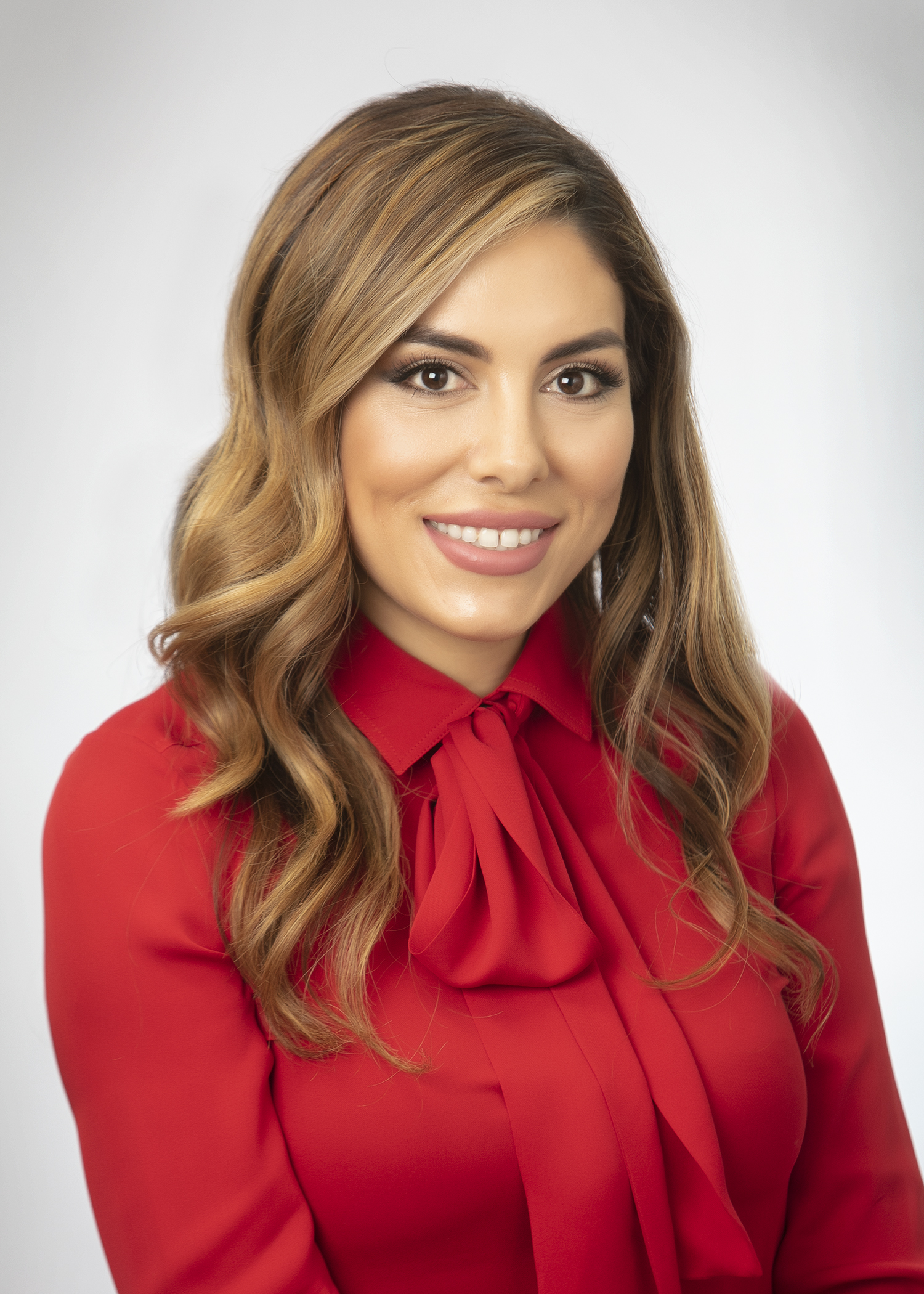 Add Testimonial
A proud San Antonio native, Claudia has a lifetime of experience and in depth knowledge of the greater San Antonio metropolitan area and the surrounding Hill Country. Her strong roots come from her experience working for multiple family business in the hospitality and fine arts industries. Prior to real estate, Claudia was Director of Operations for Garcia Art Glass, Inc., a local luxury art glass studio and design firm. [...]
Add Testimonial
A proud San Antonio native, Claudia has a lifetime of experience and in depth knowledge of the greater San Antonio metropolitan area and the surrounding Hill Country. Her strong roots come from her experience working for multiple family business in the hospitality and fine arts industries. Prior to real estate, Claudia was Director of Operations for Garcia Art Glass, Inc., a local luxury art glass studio and design firm.
This robust and specialized role serves as the foundation for her real estate business and allows her to effectively serve a wide range of clients from the first time home buyer who needs a local expert that is dedicated & diligent, to selling luxury and historic properties that require a keen eye for detail and a vision for how to best present a property to the marketplace.
Claudia serves the entire South Texas region with significant sales in San Antonio's Central urban core, up the I-10 and 281 corridors, and into the Texas Hill Country. Outside of real estate, she enjoys spending time supporting the arts and culture in her neighborhood, The Historic King William District. She also sits on the board of the Cystic Fibrosis Foundation and is a chairwoman for their premier fundraiser, Uncork for the Cure. -May 30 2023 2:00AM
Office Location
6061 Broadway
San Antonio, TX 78209
Specifications
Languages: English
Specialties: REALTOR®
Service Area: Alamo Heights, Olmos Park, San Antonio, Terrell Hills, Texas
Claudia's Testimonials
As a first-time home buyer, I was really scared initially to take the plunge and go through this process. I appreciated Claudia's acumen and how easily she explained the process as we were going. I felt emboldened and excited to go through this process with her and feel honored to have been able to get my first house with Claudia!!
Alex Motter
I'm grateful to have the opportunity to write a review for Claudia, as she did so much for us. Her professionalism, work-ethic, and customer service are undoubtedly superior, but her eagerness to go above and beyond is really what sets her apart. She really made us feel like luxury clients. We met Claudia at an open house, chatted casually about the kind of houses we were looking for, and she immediately went to work for us by sending us several listings before we reached home. Even though [...]
Kathy Palmer & Michael Shay
We recently had Claudia's help in finding a home, and we will surely be using her for our next house hunting experience. She is kind, she listened to our needs, she is professional, and she negotiated exactly what we needed. No matter what you are looking for, Claudia will diligently and expertly work for you.
The Owens-Chandler Household
A friend who had Claudia sell her house recommended her to me, and after Claudia sold my house for over asking price, I recommended her to my sister. All of us had an excellent experience and I will definitely recommend her to anyone buying or selling their home. She was very professional and works around her clients schedules and goals and answers every question along the way.
Marisa Ramirez
I highly recommend Claudia to anyone who looks to buy, sell, or rent a home in San Antonio. You will be fortunate to work with her. She is graceful, professional, patient, and so hard working. With poise, she spent weekends, weeknights, days, and more hours than anyone could guess working with me and my husband as we didn't understand the San Antonio area (she got us up to speed), didn't know what we wanted (to buy or rent on short notice due to a work relocation), and most importantly - didn't [...]
Mary Morrissey
Listen up, Buyers/Sellers. As a first time home buyer, Claudia checks all the boxes in terms of what makes a good real estate agent. Claudia understands the local housing market and able to set you apart from other competitions. She has a great attitude, kind, and confident. Most importantly, to me, is that she is attentive to details. Everyone has their own unique needs and she pays attention to those details. She's very communicative and always follow-up with me anytime of the day (yes, even [...]
Michael & Amaya Nguyen
Claudia was amazing to work with! She walked us through the home sale process from start to finish and really worked to answer any questions we had. She and the company did a great job with photos and the listing- Claudia went above and beyond to make sure our home was ready to show and ready to photograph. She helped us navigate the offers we received and we are very happy with how quickly our house sold and with the offer we chose. I'd absolutely work with Claudia on any homes we buy or sell [...]
Hailey Gaskamp
Claudia sold me my first home and made the whole process enjoyable and easy! She took the time to get to know me and showed me homes that suited my taste and wide-ranging list of things I was looking for. From the first day we began the home search through closing day and to this day, she is quick to get an answer or help me solve a problem. Her thorough knowledge of San Antonio gives her the distinct advantage of providing her clients with intel about what's happening in each neighborhood now [...]
Derek Langford
Claudia was awesome to work with. She helped me every step of the way purchasing my first home. If you want a Great realtor give her a call, sit back and watch her handle it all. She would get ten stars from me if it was an option. I hope this was helpful for you all.
William Harris
Claudia was so helpful and thorough in my home selling process. Since this was my first time selling a home, I had so many questions, but she took the time to break down each step for me. I wanted to sell my home quick and easy and she did just that! Her recommendations were very professional and reliable. I was able to sell above asking price and within 1 month. This was the best experience I could have had and appreciate her guidance and patience.
Monica Ramirez
Contact
Hi there! How can we help you?
Contact us using the form below or give us a call.
Hi there! How can we help you?
Contact us using the form below or give us a call.