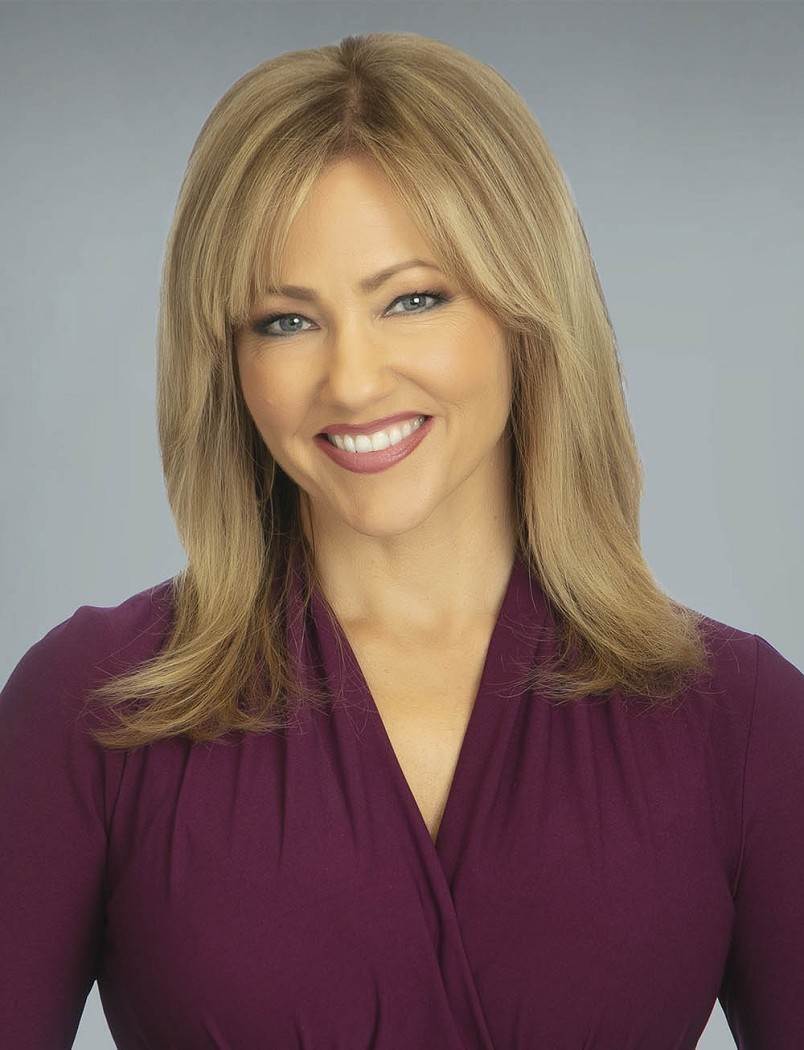 Add Testimonial
After 16 years of serving the South Texas community as a 5x Emmy award-winning news anchor and investigative journalist, Delaine is now just as devoted to serving her community in real estate. Her passion for helping people and her love for fine design and architecture have led her down this career path, and she couldn't be more at [...]
Add Testimonial
After 16 years of serving the South Texas community as a 5x Emmy award-winning news anchor and investigative journalist, Delaine is now just as devoted to serving her community in real estate. Her passion for helping people and her love for fine design and architecture have led her down this career path, and she couldn't be more at home.
Delaine is the proud mother of two girls, Layla, an engineering major at UTSA, and Malea, a junior at Johnson HS. She has been happily married for more than 25 years to Shad Shafie, a structural engineer, photographer, and former TX Longhorn football player. She is also the proud daughter of Jerry Mathieu, an electrical contractor in Corpus Christi, and the late Marilen Henry of Caracas, Venezuela, who was an artist, jewelry designer, and interior designer.
When she's not selling homes, Delaine devotes her time to spreading awareness about the desperate need for blood donation. Her older daughter, Layla, was recently diagnosed with Acute Lymphoblastic Leukemia and desperately needs blood and platelet transfusions multiple times a week to beat this disease and stay alive.
Delaine sits on the Board of Directors for the South Texas Blood and Tissue Foundation, where they help fight the good fight to save lives like her precious girl every single day. You can help by donating your blood, platelets, or plasma today! -May 29 2023 10:00PM
Office Location
4372 N Loop 1604 West Ste 102
San Antonio, TX 78249
Specifications
Languages: English
Specialties: Graduate REALTOR Institute, REALTOR®
Service Area: San Antonio, Texas
Delaine's Testimonials
Delaine Mathieu with Phyllis Browning is by far the best realtor that I have ever worked with! I would highly recommend utilizing her professional services when buying or selling a home. Not only is she professional, she made the process in selling my home seamless and stress-free. She has an amazing work ethic and drive to excel striving for the best results. In today's real estate market (agent representation) the competition is fierce, but if you are looking to get results with your best [...]
JASON VERA
Loved meeting and working with Delaine Mathieu. Will definitely be using her again if we ever buy or sell our home again. She was wonderful to speak to, caring, compassionate, timely, effective, driven, and intelligent. Great experience. 5 stars!!!
RICHARD HURLEY
Hey folks.! Quick note about Delaine as my Realtor- First class, excellent representation , awesome peesonality!! Delaine is a fantastic individual with the energy needed in todays RE market to be your go to Realtor!
Sam Gilmore
ACTUALLY BEYOND EXCELLENT !! Easily the Most Professional and Engaging Realtor we have had the pleasure to work with in numerous sales. This could be lengthy, but succinctly, let Delaine work 'her Magic,' and you will be Very Thankful you did.
Bob & Ev
Delaine is simply a natural and master at this profession. You would think she has 25+ years of experience with her know how and strategies. We not only had our listing at well over the local Comps we received 10k over our asking price . Make it easy on yourself as I vetted a ton of potentials , you would be wise and happy to team up with her.
Larry Donoho
Delaine is by far the best in the area! Always answering the call regardless of time or day. Quick to get answers or responses from the other party or banks. Following up expediently, professionally and getting the job done. I have never worked with anyone who took the time needed to work on the other parties lending situations, escrows and pushing to meet deadlines. Delaine you are amazing and thank you for everything in helping us sell our home so we can move to New York.
JONATHON LUGO
We worked with Delaine Mathieu and it was great! We just happened to run into Delaine at a model home - and what a happy accident. She was thorough, knowledgeable, responsive and super fun!
Michael Zender
Contact
Hi there! How can we help you?
Contact us using the form below or give us a call.
Hi there! How can we help you?
Contact us using the form below or give us a call.