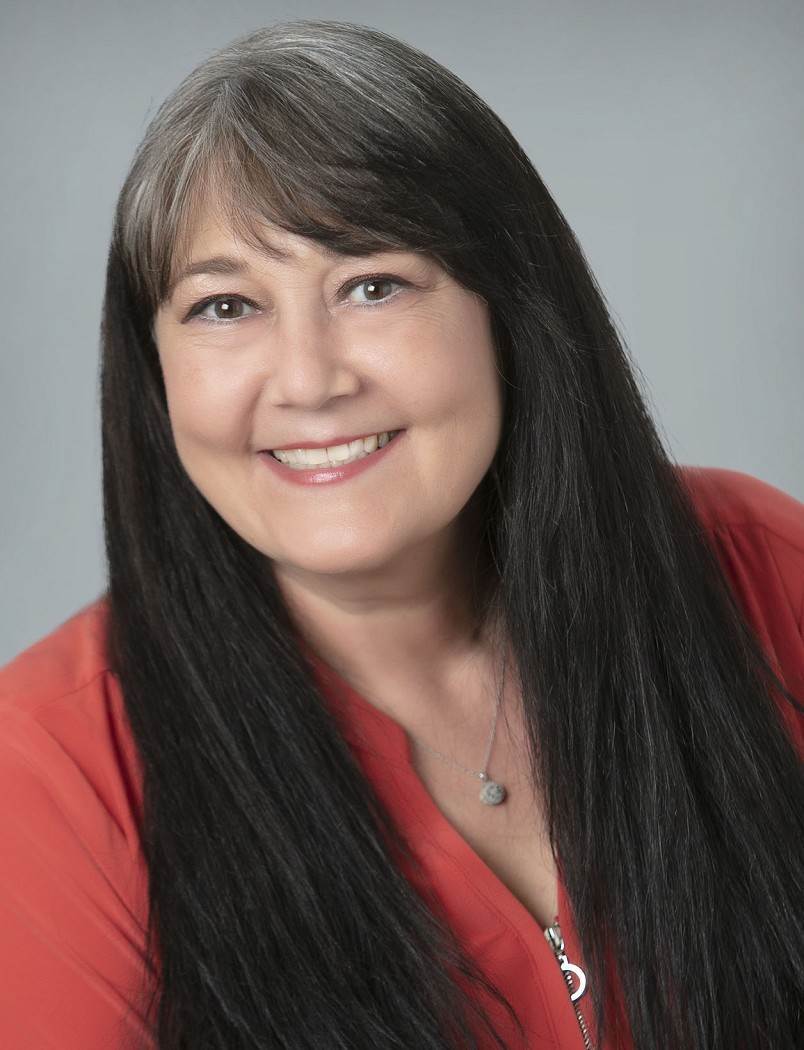 Add Testimonial
A native Texan, Diane Schofield has lived all over the US, but ultimately she and her husband Aubrey decided to raise their children in Fredericksburg. They moved back from San Francisco in 2004, and Diane is a proud ''local expert.'' A graduate of Pennsylvania State University in Hotel/Restaurant and Institutional Management, she began her career in hospitality. As a REALTOR®, Diane combines her background of management and customer service with her experiences of [...]
Add Testimonial
A native Texan, Diane Schofield has lived all over the US, but ultimately she and her husband Aubrey decided to raise their children in Fredericksburg. They moved back from San Francisco in 2004, and Diane is a proud ''local expert.'' A graduate of Pennsylvania State University in Hotel/Restaurant and Institutional Management, she began her career in hospitality. As a REALTOR®, Diane combines her background of management and customer service with her experiences of relocation to create pleasant and effective real estate transactions for her clients.
Tenacity plays a role in Diane's success in achieving her clients' goals. Her positive attitude and negotiation skills allow clients to take a chance on making an offer or setting a price, with outcomes that often amaze them. It also develops long-lasting relationships.
Diane loves travelling and spending time with her family. And, of course, she may often be found shopping, dining or just strolling in downtown Fredericksburg. -May 29 2023 10:00PM
Office Location
116 E. Travis Street
Fredericksburg, TX 78624
Specifications
Languages: English
Specialties: BS, C2EX, Graduate REALTOR Institute, PSA, REALTOR®, RSPS, e-PRO
Service Area: Bandera, Blanco, Center Point, Comfort, Fredericksburg, Harper, Hye, Ingram, Kerrville, Mason, Stonewall, Texas
Diane's Testimonials
Diane was very helpful to have as my realtor in my recent home purchase. She worked tirelessly for me researching, submitting paperwork. and guiding me through each step of the home buying process, from finding a loan to putting a bid on a house and closing. She was always responsive and never failed to get questions answered as they arose. She's down to earth and really worked hard to find the right home for me. She really listened to my needs and did not try to show me houses that were not a [...]
Theresa Britt
Very professional and kind always. Explained every step of the way during the process, which can be stressful at times. She is always calm which helped me greatly! I will recommend Diane always and forever. Sincerely, Sara Gordon Gunn
Sara Gordon Gunn
"Diane Schofield is one of the most professional, organized, attentive, and caring realtors we've met in years. She assisted us in finding a place for our retirement in Fredericksburg, Texas. Her knowledge about real estate and also her communication style were a boon in our search and success. We are pleased with Diane's professional work and real estate acumen. We recommend her with the highest marks and regard." Joey Rodriguez, Fredericksburg, Texas
Joey Rodriguez
We are so thankful for Diane and her perseverance and determination in finding us our forever home. She spent months sending us every home that was in our price range and didn't give up until we found the one. She was professional, courteous, timely, and always in a great mood. Her response to phone calls and messages was quick and thorough. Sadly, we will probably not have the chance to ever work with her again, as she helped us to find the perfect home and we will likely never sell or buy [...]
Courtney and David Strackbein
Thanks to Diane for recently helping sell our home in Fredericksburg within 7 days. We are so happy with the result, that we have listed another property with her. Diane kept us informed with the sale of our home from beginning to end. She is very professional. I would definitely recommend Diane to everyone for their real estate needs.
Peter and Diane Stahley
Diane was a wonderful agent to help us buy our house. She was knowledgeable and caring in our home buying process. We are very happy with the new home and would heartily recommend Diane.
Micah Brewster
First, HUGE THANK YOU! FOR YOUR TOTAL COMMITMENT TO HELPING ME AQUIRE MY DREAM HOME RANCHETTE! A well deserved review for Diane Schofield, of Phyllis Browning Co. Diane, was such a pleasure to work with and went way beyond the call of duty to get the property deal done. I live in Pa. and she took total care of all the necessary paperwork and numerous phone calls and leg work to make the deal happen. I'm forever grateful to Diane. There aren't enough Thank You's I could say, about [...]
Nina Fay-Owens
Contact
Hi there! How can we help you?
Contact us using the form below or give us a call.
Hi there! How can we help you?
Contact us using the form below or give us a call.