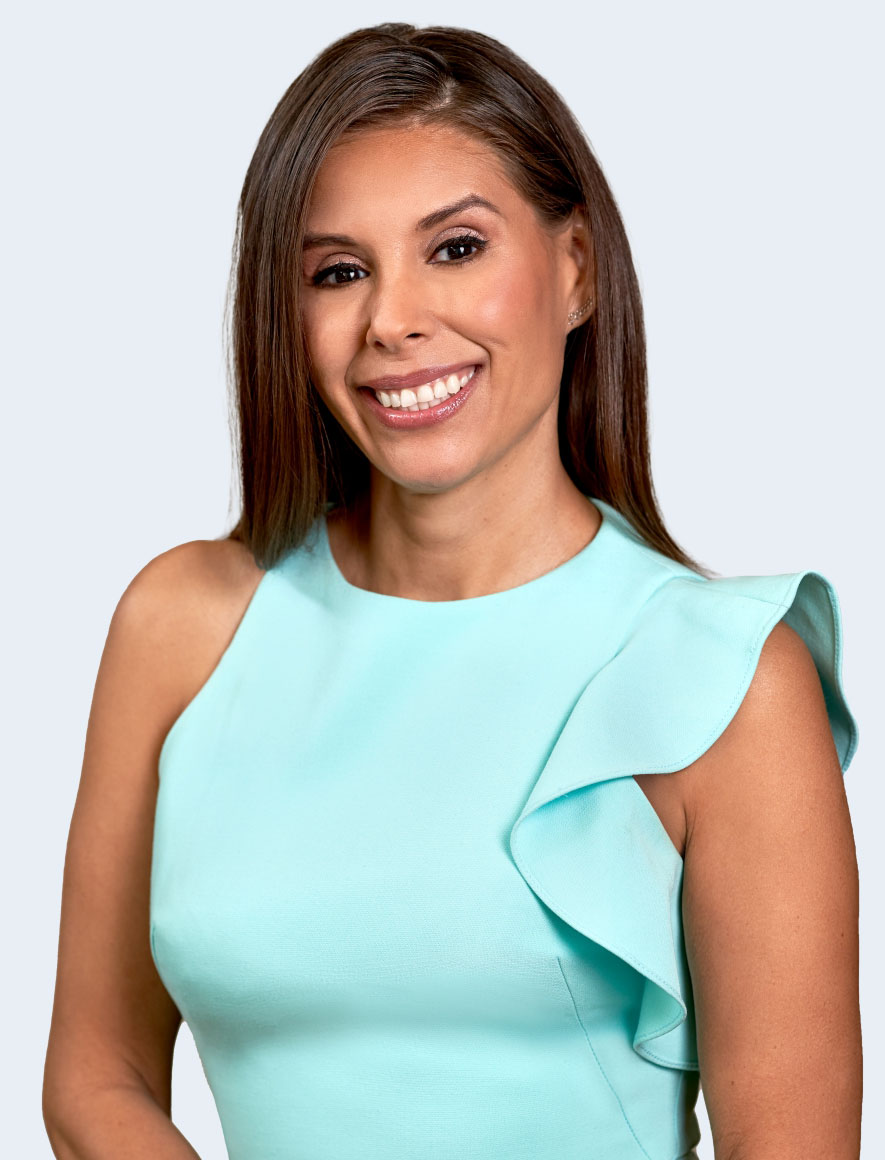 Add Testimonial
Leslie is a San Antonio native with a passion for the culture offered by her hometown. Leslie has dedicated herself by working with U.S. service members, their families, and veterans to find homes that best suit their needs in honor of her grandfather. As an expert on military relocation, she understands how difficult it can be for families to transition to new environments or retire from active [...]
Add Testimonial
Leslie is a San Antonio native with a passion for the culture offered by her hometown. Leslie has dedicated herself by working with U.S. service members, their families, and veterans to find homes that best suit their needs in honor of her grandfather. As an expert on military relocation, she understands how difficult it can be for families to transition to new environments or retire from active duty.
Her commitment goes beyond just helping people find homes; she also wants them to feel at ease while making a critical decision like buying or selling a house.
She also holds certifications as an Accredited Buyer Representative (ABR) through the National Association of Realtors®, Graduate Realtor Institute (GRI), The Military Relocation Professional (MRP) Leslie is also an active member of the San Antonio Board of Realtor Military Advisory Group. -May 29 2023 10:00PM
Office Location
4372 N Loop 1604 West Ste 102
San Antonio, TX 78249
Specifications
Languages: English
Specialties: REALTOR®
Service Area: Boerne, Bulverde, Converse, Fair Oaks Ranch, Helotes, San Antonio, Shavano Park, Spring Branch, Terrell Hills, Texas, Universal City
Leslie Reyes's Testimonials
Great experience! Largely due to my realator Leslie Reyes Idias! 100 percent with me every step of the way. Professional, great communicator, will consult with her and recommend her to anyone! Great and seamless experience! Thank you!
HOLLY WABER
We give Leslie Reyes Idais 5 STARS!!!! She did an awesome job, getting our house sold in less than 30 days. We had used another Agency before using Phyllis Browning Co. and had no luck, we sure are glad that we trusted Leslie and that she was able to make the sale happen and make it a smooth as possible for us. Thank you Leslie for being such an awesome Realtor!!!! Mr. & Mrs. Pedroza
Melissa Pedroza
We met Leslie a little over a year ago, by pure chance, or divine intervention, we were out looking for rentals, she was showing a home in that area, in conversation with her she encouraged us to meet with someone that could assist us with credit rebuilding so we could buy instead of renting. In the past year she stayed in contact with us, encouraged us, and assisted us with finding a house we love! We are so very grateful for her! She was able to get our deal closed in the midst of a national [...]
Stephen and Mindy Fogelberg
Leslie was amazing! I told her what I was looking for in a dreamhome! She found it and fought for everything I asked for! Icouldn't be any more satisfied with her service!
LaGarrion_Winfrey
Leslie is just awesome. She has been our realtor for about a year. Through the ups and downs, trials and tribulations, she has stuck by our side. Always giving support and guidance on what to do next. She is very knowledgeable about her craft and never lead us astray. I would recommend her to anyone!!
Stephen Fogelberg
Ms. Idais accomplished what we asked her to do. She sold our Alamo Heights area condo within an acceptable time frame. From our first meeting she exhibited professionalism, was prepared and easy to communicate with. She was knowledgeable, friendly, and courteous. She kept in touch with us providing updates during the entire sales process and also attended our closing with the title company. We would recommend Ms Idais to anyone interested in buying or selling their property, and would have [...]
Dennis & Migdalia Roberts
I worked with Leslie on three occasions over the past years and she's always been there to answer all my questions and take care of everything professionally I even recommended her to my daughter and she helped my daughter she is an excellent agent
Clay Crain
Leslie was great! My husband and I met her at an open house when we were looking at homes to get an idea of what we want. We did not plan on purchasing at the time, since we were still saving money for down payment on a home. Leslie always stayed in contact with us and answered any questions we had. One day we went to go look at a model home of a new construction and fell in love with the home and decided to get a home built. I contacted Leslie and asked if she would be our realtor and she [...]
Jalisa Parish
Leslie, did an amazing job for us! She was great helping us narrow down the area of town, was always available to show us houses with little notice and had a ton of patience with us.Thank you for everything! We are slowing unpacking- I would love to invite you and your family to a cookout/ pool party this summer!
Whitney Maldonado
Leslie is amazing, professional, knowledgeable and sold our home in two days for the full price! She also received back up offers. Her stager was creative and used our own furniture! The photographer showcased our best room angles and the brochures were colorful and enticing. Leslie walked us through all aspects of home buying and she also orchestrated our next home building project. We will always recommend Leslie!
Jerri Anne Friedrichs
Contact
Hi there! How can we help you?
Contact us using the form below or give us a call.
Hi there! How can we help you?
Contact us using the form below or give us a call.