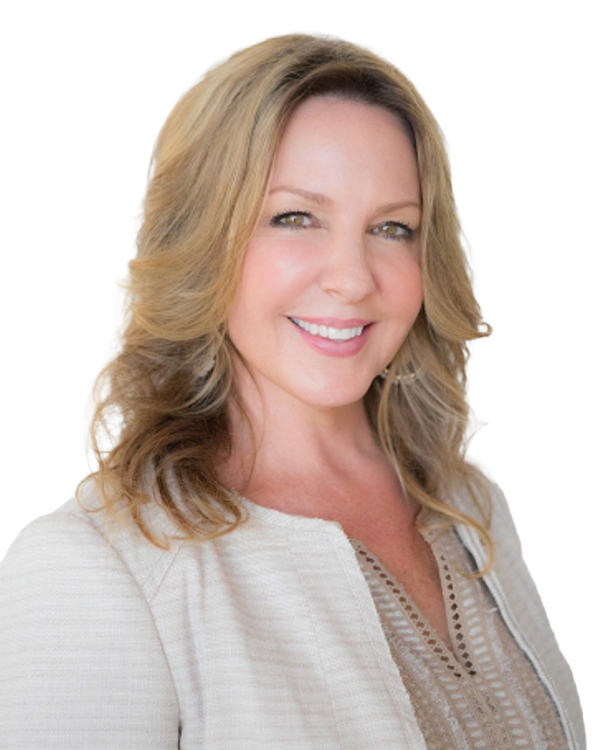 Add Testimonial
Since 1993, Lynette has been a Texas licensed Realtor and has been a consistent top producer achieving over $100,000 Million in sales and has served 100®s of families. Lynette Hale has a commitment to excellence and employs creative cutting-edge strategies to drive results and provide clients with the most innovative and efficient service in the [...]
Add Testimonial
Since 1993, Lynette has been a Texas licensed Realtor and has been a consistent top producer achieving over $100,000 Million in sales and has served 100®s of families. Lynette Hale has a commitment to excellence and employs creative cutting-edge strategies to drive results and provide clients with the most innovative and efficient service in the industry.
It®s her mission to help each client achieve their needs that will serve them for years to come. Among her many industry accolades, Lynette has been named a San Antonio Top agent and a Coldwell Banker International Diamond Agent awarded to the top 11% worldwide. She is a true real estate expert, and her prestigious designations include Accredited Luxury Home Marketing Specialist (ALHS), Certified Home Marketing Specialist (CHMS), Internet Professional Certification (ePro) and Power Negotiator Playbook (PNP).
Lynette®s diverse clientele includes buyers, sellers, investors, new construction, and relocation companies. As a buyer's agent, Lynette walks her clients through the intricacies of purchasing, financing, and converting properties. She is passionate about finding the best house for the best price, and on the best terms that her buyers can call home. Her in-depth knowledge of neighborhoods, schools, and the latest technology provides her clients with current and up-to-date information which is customized to their needs. As a seller®s agent, she handles all the details, from inspections and loans to negotiations and closing. She provides free estimates for any pre-listing repairs or updates needed so that clients get a top-dollar sale without any surprises. From professional photography to complimentary staging and weekly market updates, she®s got it covered, and her targeted marketing strategies bring her listings international exposure.
In addition to her real estate expertise and technical knowledge, Lynette has a Business degree in Marketing from Texas Tech University and an Associates of Applied Science in Respiratory Care. She is also an active member of the National Association of Realtors, the Texas Association of Realtors, and the San Antonio Board of Realtors.
Outside of real estate, Lynette is actively involved in the community and her church - giving back any chance she can. She loves exercising, gardening, the arts and spending time with her 3 children and family. She is proud to call San Antonio her home, where she was raised and where most of her family still resides. -Jun 5 2023 10:00AM
Office Location
711 S. Main Street
Boerne, TX 78006
Specifications
Languages:
Specialties:
Service Area: Boerne, Fair Oaks Ranch, Texas
Lynette's Testimonials
I am writing to commend Lynette Hale on the superior service and dedication she demonstrated in selling our home. It was an absolute pleasure working with Lynette. The moment she walked into our home, we knew she would be our REALTOR® of choice. We would highly recommend Lynette Hale to anyone who is looking for an outstanding agent. We found Lynette to be extremely hard working, knowledgeable, detailed, sincere and professional. We could not have been more satisfied with our choice for an [...]
Juan and Stephanie Mata
Lynette,Thank you for everything you have done to help us find a home and all the incidentals that come with purchasing a home. You were a God send especially after the many disinterested Realtors we encountered. It was fate that we found you and within days found the perfect house. Your honesty and hard work is greatly appreciated. We hope to work with you in all our future home sale and purchases.Much Thanks!
Chris & Jackie H.
Lynette Hale stayed on top of every detail. She was very helpful, knowledgable & professional. We enjoyed working with her.
Jack & Connie Wood
We found a great house that we are excited to live in.
Mr. Miachel Pace
We had an excellent experience with Lynette Hale. Her market analysis was by far the most nuanced of those we reviewed, and she kept us informed through the whole process.
Mr. Glen Campbell
Thank you so much for your help with selling our home. After having our home on the market for over a year, we had begun to wonder if we would ever find a buyer. Then you came to the rescue. You made such good suggestions to us to make our home so much more marketable. In less than two months after meeting you and implementing your suggestions, we had two offers. You have made us believers in your gift of transforming a home with a few, easy, decorating ideas. And again, thanks so much for your [...]
Sam and Margaret Wallace
Ms. Hale was totally invested in the sale of my home. I was never concerned that all the bases were covered. Though, I made it easy for her she did a great job in completing the sale.
Mr. Dewey Butler
We closed on selling our home this morning, and I'd like to thank you and others at Phyllis Browning on helping to make this possible.I'd also especially like to share how highly I valued the assistance of Lynette in the whole process. We were a bit unsure of what to expect when we started the relocation process with Amazon, my new employer. But Lynette's market analysis was far superior than that of the other realtor involved, and recognized some of the crucial differences, for example, [...]
Glen Campbell
The level of personal attention and service.
My daughter Henna and I wanted to thank you for helping us sell my condominium in San Antonio, TX and purchase our new home. Due to the fact that we put the house on the market during the holiday which I understand is probably not the best thing to do, we probably weren't your easiest customers. We really appreciated your patience.You were quick to return calls, answer questions and advise us on matters concerning selling or buying. You contacted us regularly, even when we hadn't called you, to [...]
Corrin and Henna Le Vasseur
Contact
Hi there! How can we help you?
Contact us using the form below or give us a call.
Hi there! How can we help you?
Contact us using the form below or give us a call.