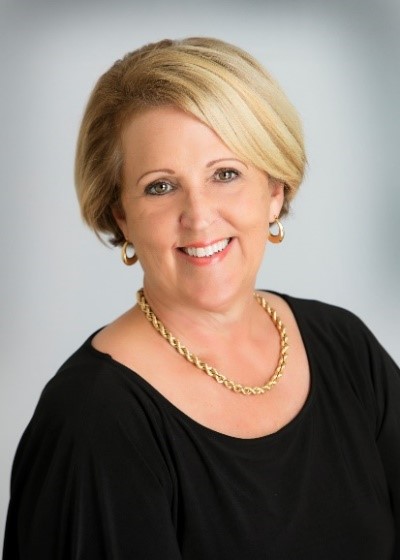 Add Testimonial
For more than 26 years, Mary Ann Rhodes of the husband and wife real estate duo, The Rhodes Team, has been helping clients find their dream home in the Texas Hill Country. Mary Ann takes pride in her keen attention to detail and professionalism. As a certified stager, she loves helping her clients prepare their homes for photography and a quicker sell. Born and raised in Texas, Mary Ann is happy to call New Braunfels her home for nearly 44 years. A leader in the community, [...]
Add Testimonial
For more than 26 years, Mary Ann Rhodes of the husband and wife real estate duo, The Rhodes Team, has been helping clients find their dream home in the Texas Hill Country. Mary Ann takes pride in her keen attention to detail and professionalism. As a certified stager, she loves helping her clients prepare their homes for photography and a quicker sell. Born and raised in Texas, Mary Ann is happy to call New Braunfels her home for nearly 44 years. A leader in the community, Mary Ann has served as President of the New Braunfels Garden Club and the Women's Council of REALTORS' - Hill Country Chapter. Volunteering in local civic groups, traveling, gardening and being a hands-on grandmother are a few things Mary Ann enjoys. -Oct 2 2023 6:00PM
Office Location
448 S. Seguin Ave.
New Braunfels, TX 78130
Specifications
Languages: English
Specialties: REALTOR®
Service Area: New Braunfels, Texas
Mary Ann's Testimonials
Marc and Mary Rhodes have sold 2 homes for us and helped us purchase 3 in the past. We listed with them again because they are very professional and experienced and sell our homes quickly. They have a pro-active approach to listing, showing and closing and make a great team. We also just love their personalities.
Client
I would definitely recommend Mary Ann and Marc Rhodes of the Phyllis Browning Realty team. I really felt Mary Ann knew her business. She came to the initial meeting with very helpful information and explained her process in a way that definitely showed her expertise in real estate. She and Marc were very responsive as if you are her only client. They were very kind and considerate of the background as this was an emotional sale for me. Mary Ann stayed the course through a very trying and [...]
Ms. Carol Scheffler
Mary Ann and Marc did a wonderful, tireless job helping us find a home in New Braunfels. They are experts in the New Braunfels housing market as long time residents of the area. Would not hesitate to use then again or recommend to future home buyers. Thank you Mary An and Marc for providing great help! Ron and Robin
Robin and Ronald Robertson
Mark and Mary Rhodes were both pretty attentive to our needs to get the home sold. Mark went above and beyond what a regular agent would do. Mary answered all my questions and related information to the buyers agent in an expedient manner.
Celeste Scott, Co-Executor
Mary Ann was great! She understood our needs and helped us to get a great deal when we sold our home. She kept the process simple and was always available when we needed her.
Mr. James Lacewell
This is the second home dealing with Marc & Maryann. They were outstanding to work with, & consider them friends.
Mr. Craig Pearce
Contact
Hi there! How can we help you?
Contact us using the form below or give us a call.
Hi there! How can we help you?
Contact us using the form below or give us a call.