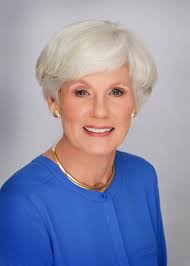 Add Testimonial
Experience, dedication and knowledge of both the local market and the San Antonio community have contributed to Mary Jane Bell's continuing success. Beginning in 1983, Mary Jane's commitment to providing 'The Very Best' professional service in a friendly and honest manner has earned her many distinctions in her [...]
Add Testimonial
Experience, dedication and knowledge of both the local market and the San Antonio community have contributed to Mary Jane Bell's continuing success. Beginning in 1983, Mary Jane's commitment to providing 'The Very Best' professional service in a friendly and honest manner has earned her many distinctions in her field.
Although a native of Virginia and once a resident of Chapel Hill, North Carolina, Mary Jane has made San Antonio her family's home since 1981. She draws on the experiences of various past careers, participation in many activities and raising three sons to help her guide her clients in their home buying decisions.
The opportunity and enjoyment of meeting and working with wonderful people, many who have become friends, make her career in real estate very rewarding. -Sep 7 2023 11:00AM
Office Location
6061 Broadway
San Antonio, TX 78209
Specifications
Languages: English
Specialties: REALTOR®
Service Area: Alamo Heights, Olmos Park, San Antonio, Terrell Hills, Texas
Mary Jane's Testimonials
Great service!
Dr. Michael Henry
Mary Jane Bell has helped my family purchase three homes now over a more than 20 year period. She is an exceptional person and easily the most dedicated realtor that I have ever known.
Nicholas Dybdal-Hargreaves
Mary Jane has been my realtor for over 20 years. She has helped me buy and sell multiple homes during that time. She is extremely professional and is always available when you need her. She knows the San Antonio area very well and will help you find the right home in the right neighborhood. I wouldn't call anyone else!
Sharon Willoughby
Very professional services, and the photos were excellent! As was the web tour of the house and property. Most of all, Mary Jane was wonderful - her expertise, friendliness, knowledge... I could go on but hopefully you already know she`s a jewel. Thank you so much!
Ms. Genevieve Gallus
I felt like I was well cared for during the process.
Mrs. Misty Kelley
Very likely to recommend your services. My wife and I were very impressed by Mary Jane Bell`s service. She is outstanding. Consummate professional.
Dr. & Mrs. David Schroder
Mary Jane was amazing, she sold my house in one day and walked me through the whole process as a first time seller.
Ms. Caitllin Thomas
Mary Jane Bell provided OUTSTANDING support!
Robert & Camille Taft
Mary Jane Bell is fantastic. She sold our house three years ago and we were so happy we called her again to help us with my mother-in-law`s house. This was a much more complex sale because the house needed a lot of work to get it on the market, and we live almost 4 hours away. Mary Jane was often our go-between with the workmen to accomplish the remodeling and repairs. She was always accessible and gave us great advice along the way. She kept us informed of showings and Realtors` feedback via [...]
Mrs. Nannette Edwards
Mary Jane Bell was a joy to work with. She guided me through every detail and made the process much easier than I had expected. I will be recommending your company and especially Mary Jane.
Ms. Linda Barrow
Contact
Hi there! How can we help you?
Contact us using the form below or give us a call.
Hi there! How can we help you?
Contact us using the form below or give us a call.