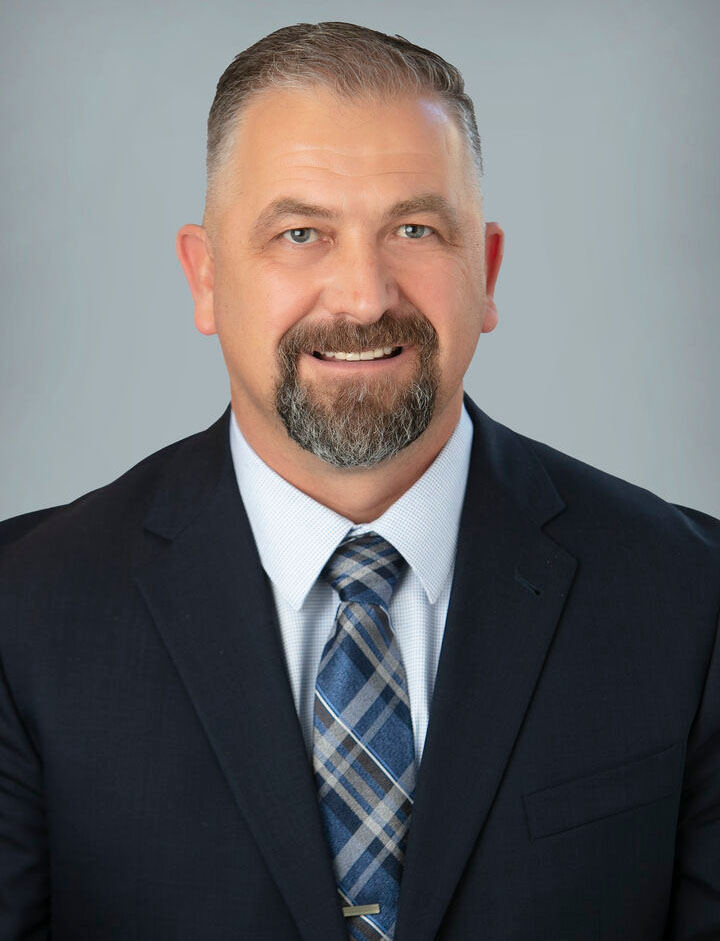 Add Testimonial
Proudly serving as a Soldier for over 30 years, Rich Bailey lived in multiple locations, both in the US and abroad. After retiring from the military in San Antonio, he wanted to transition into a profession that allowed him to continue to serve others. His vast personal experience in military relocation activities, coupled with his servant attitude, greatly benefits the clients he [...]
Add Testimonial
Proudly serving as a Soldier for over 30 years, Rich Bailey lived in multiple locations, both in the US and abroad. After retiring from the military in San Antonio, he wanted to transition into a profession that allowed him to continue to serve others. His vast personal experience in military relocation activities, coupled with his servant attitude, greatly benefits the clients he serves.
Rich is a lifelong learner who believes that ''Knowledge is Power.'' The more ''Knowledge'' he has about the real estate market, the more ''Power'' his clients will have in negotiating the best deal in their real estate purchases or sales. He earned a Master's degree from Brandman University and holds a Professional in Human Resources Certification (PHR).
In his downtime, you can find Rich spending quality time with his family, volunteering as a member of the Visitor Services at Church Unlimited, woodworking or fishing at Canyon Lake. -Sep 7 2023 11:00AM
Office Location
6061 Broadway
San Antonio, TX 78209
Specifications
Languages: English
Specialties: Accredited Buyer's Representative, Military Relocation Professional, REALTOR®
Service Area: Alamo Heights, Olmos Park, San Antonio, Terrell Hills, Texas
Richard's Testimonials
Rich is a gentleman of the highest order. Every person buying a house needs a realtor like Rich. Always goes above and beyond to help. He provides great insight and is a great communicator. Rich made the complex task of buying a home very easy and enjoyable. Would definitely recommend to anyone without hesitation.
Arturo Ibarra Hernandez
Great experience working with Rich. He was professional and courteous throughout the process and facilitated every request we had. It was an absolute pleasure.
Kevin Benoit
During our transition from Virginia to Texas, Mr. Bailey did an outstanding job on looking and showing us homes virtually. Once we arrived he continued to show us homes until he found us the perfect home! I am blessed to have a realtor that cares, is kind, and only wants the best for his clients. Thank you Richard Bailey for the wonderful experience!
Yesenia Byrne
Rich was extremely pleasant and knowledgeable and a pleasure to work with. His calm demeanor was outstanding. He did everything he could to make the process enjoyable.
Joyce Lindberg and Vera Stevens
Mr. Bailey was an attentive, responsive, informative partner in our house buying journey. He took time to educate us on the current market conditions, prepared us for multiple scenarios and did not try to steer us in a particular direction. His candor and patience were appreciated during all phases of this experience. I would highly recommend him to family, friends, or anyone trying to negotiate the current challenges in the housing market. In a time where many are just interested in a quick [...]
Joseph Byrne
Rich provided a fantastic digital experience that allowed an extreme level of flexibility for my family without deluding the human experience. Routine face to face meetings were scheduled, which allowed for a more comfortable experience while running numbers and discussing the best course of action. He toured each and every house we requested and provided detailed videos of each area of the homes. Rich has an impecable attention to detail, noting minute details, and providing helpful solutions [...]
Zackery Dobbs
Rich Bailey (and the entire team) are BY FAR the best realtors I've dealt ever dealt with - hands down. Having served 20+ years in the active duty Army, I have relocated many, many times, and I stand by the above statement. Rich and the team are always available, will get the answers for your questions promptly, and will go the extra yards / put in the extra time to make sure you get the best deal and the best house. You are doing yourself and your family a disservice if you choose another [...]
George Sole
My husband and I could not have asked for a better realtor than Rich Bailey of the Phyllis Browning Company. He made buying our home a breeze, always keeping our needs and budget his topmost priority. Although professional to the core, Rich proved easy to work with. He was always courteous, knowledgeable and readily available. We feel very fortunate that Rich was our realtor and cannot thank him enough for helping us to find our forever home. Thanks again, Rich!
Don and Alicia Holden
Contact
Hi there! How can we help you?
Contact us using the form below or give us a call.
Hi there! How can we help you?
Contact us using the form below or give us a call.