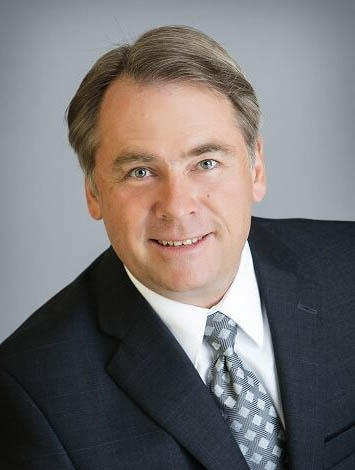 Add Testimonial
Steve Guzek has built a reputation based on honesty and integrity. Military and business leadership roles, formal education and multimillion dollar negotiations contribute to Steve's skill set. After a 22-year Air Force career, Steve transformed a local private jet charter company into the largest in Central Texas as company president and partner. He has the demeanor to navigate through any real estate [...]
Add Testimonial
Steve Guzek has built a reputation based on honesty and integrity. Military and business leadership roles, formal education and multimillion dollar negotiations contribute to Steve's skill set. After a 22-year Air Force career, Steve transformed a local private jet charter company into the largest in Central Texas as company president and partner. He has the demeanor to navigate through any real estate transaction.
Although a Pennsylvania native and Penn State graduate, Steve's family made San Antonio home in 2002. Along with a Master of Business Administration, Steve had additional credentials and expertise in luxury home marketing, commercial marketing, finance and property management. He is also a certified Distressed Property Expert and a Short-Sale and Foreclosure Resource. Outside of real estate, Steve enjoys time with his family and is a volunteer for Habitat for Humanity and Holy Trinity Catholic Church.
Look no further than the many reviews, then call him directly. -Dec 11 2023 2:00PM
Office Location
4372 N Loop 1604 West Ste 102
San Antonio, TX 78249
Specifications
Languages: English
Specialties: REALTOR®
Service Area: San Antonio, Texas
Steve's Testimonials
Steve Guzek went above and beyond to ensure that our house sold in a timely manner, he helped us ascertain what needed to be done to prepare the house and personally helped arrange those services. Also, he is even keeled and professional.
Mr. Jeffrey Woods
Steve did an amazing job as a realtor. I live in CA and sold my home in TX. I didn't even have to worry about anything, he helped me set the house up for sale, called contractors so I don't have to fly and take care of things myself… he went above and beyond. I highly recommend him as a realtor. He definitely represents you as a seller, I'm sure even as a buyer.
STEPHANIE DE OCAMPO
This was a great experience, they assisted me in all the steps while preparing me in moving onto my next setting.
Loretta Long
Steve went above and beyond selling our house. He was always ready for assistance when we needed him. Many thanks and we would recommend him highly. Cynthia
Cynthia R.
Steve goes the extra mile to help his customers sell their house! He brought in a stager to show our house in the best light. We bought the house with him and we sold the house with him. He is the best.
Lucy Willett
Steve Guzek and the team at Phillis Browning are incredibly knowledgeable of the industry and empathetic to the stresses that come with the major life event that is purchasing or selling a home. Steve is a master of his craft and his care and attentiveness as our agent made the entire experience that much better. Steve is committed to ensuring a top quality customer experience and went above and beyond to help us navigate the end or end process of selling our home. He is always open to share [...]
Kevin Nardone
He helped us visit a bunch of houses and opportunities, suggested many, and followed our suggestions. The reason we had to see many was that some of them the owners decided to follow other buyers' offers, but finally, he helped us to get a great deal on a great house and on top of that he's a really enjoyable person, very professional, great attitude and very knowable.
Jorge A Gutierrez
September 9, 2020 Realtor Extraordinaire I had occasion to meet Mr. Steve Guzek with Phyllis Browning Company when my brother Rudy was trying to sell our family home in San Antonio so he could move to Dallas to be closer to my husband and me. Rudy had been working with another realtor for over a year to no avail. A friend of ours in Dallas recommended Mr. Guzek who we contacted immediately. To say he is a "realtor extraordinaire" is a gross understatement. Literally he met with my [...]
Esther T. Rippel
We highly recommend Steve Guzek for his professionalism, responsiveness, and knowledge as a realtor. As buyers who weren't quite ready to buy when we first met with Steve and started viewing properties, we appreciated Steve's ability to be helpful without being overly aggressive to make a sale. Once we found a home we were highly interested in, Steve was great in every aspect from suggested lenders and contractors to answering all of our concerns during the buying process.
The Anthony's
Contact
Hi there! How can we help you?
Contact us using the form below or give us a call.
Hi there! How can we help you?
Contact us using the form below or give us a call.