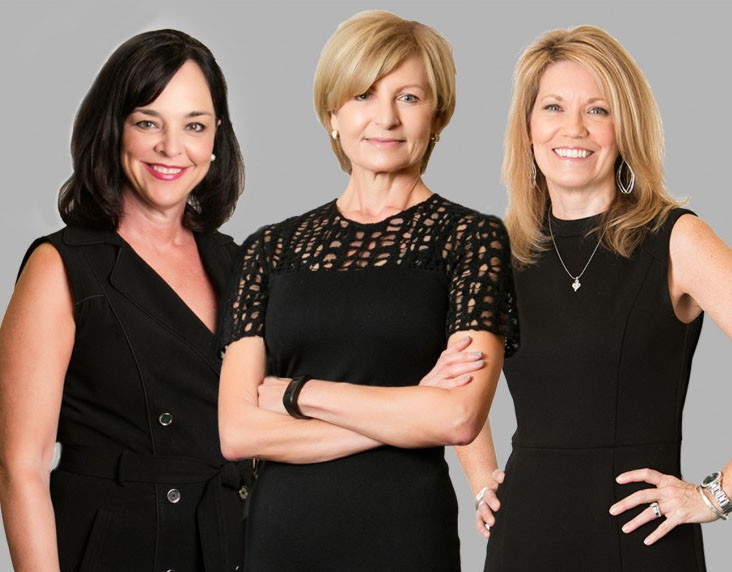 Add Testimonial
Judy Dunlap has excelled at Phyllis Browning Company for over 20 years, specializing in fine properties in North Central San Antonio. Her knowledge in this area makes her a valuable resource for buyers and sellers of luxury homes. Judy's professional acumen and outstanding abilities have earned numerous accolades: ranked in top 1% of all agents in San Antonio 2001 - 2016, Platinum Top 50 Award winner 2002-2015, REALTOR' of the Year (San Antonio Board of REALTORS'), #1 [...]
Add Testimonial
Judy Dunlap has excelled at Phyllis Browning Company for over 20 years, specializing in fine properties in North Central San Antonio. Her knowledge in this area makes her a valuable resource for buyers and sellers of luxury homes. Judy's professional acumen and outstanding abilities have earned numerous accolades: ranked in top 1% of all agents in San Antonio 2001 - 2016, Platinum Top 50 Award winner 2002-2015, REALTOR' of the Year (San Antonio Board of REALTORS'), #1 Agent in Phyllis Browning Company's North Central location for five years, #1 Agent Phyllis Browning Company 2002 and Phyllis Browning Company Distinguished Service Award winner for four years. Judy contributed to her industry by serving as Director of the San Antonio Board of REALTORS' from 2003-2009 and from 2011-2013. -Sep 7 2023 11:00AM
Office Location
4372 N Loop 1604 West Ste 102
San Antonio, TX 78249
Contact Info
Specifications
Languages: English
Specialties: Accredited Buyer Representative, Accredited Luxury Home Specialist, Certified Residential Specialist, Graduate REALTOR Institute, REALTOR®
Service Area:
The's Testimonials
Very responsive to VM & email, good communication on inquirees.
Mr. Jose Gamez
Judy, and her team, were supportive and dedicated to our family during the sale of our home. They helped make a very stressful transition much easier for us. I highly recommend Judy if you need a Realtor that is professional and motivated to work for you.
Ms. Desiree Leboeuf
Judy and Shelly were absolutely phenomenal. They went above and beyond to get our house on the market quickly and Shelly was stellar thru our bumpy closing. We were very pleased and definitely would recommend their team to anyone I know. Thank you!!
Mr. Stephen Kohring
Judy Dunlap completed the sale of our house in record time and according to our specifications. She and her assistant, Shelly, conducted the entire process with excellent professionalism. Integrity, competence, and professionalism clearly describe Judy. We highly recommend her.
Mr. Danny Danelo
1) Extremely knowledgeable re: comps in neighborhood (Inwood). Resulted in receiving an offer within 2-3 weeks, for more than listed. Other agents recommended listing for much higher, but Judy and Shelly took me around to comp properties, and I determined for myself that theirs was the realistic recommended sales price, not the other two agents. 2) Very good availability - no `dead time` waiting for a text to be returned. 7 days a week.
Mr. Alex Fenton
I was not disappointed by anything. The whole team was very patient, knowledgeable and helpful.
Matthew & Saskie McPhail
Judy Dunlap, Shelly Jeffries, and Alex Berentsen made an excellent team in selling our home from start to finish. Their expertise made the sale smooth and professional. The stager was friendly and spot on. Everything was done in a timely and efficient manner. Communication was always clear and courteous.
Mr. Jim Phillips
Good communication.
Mr. Greg Francis
Great associates to work with Shelly was great and a pleasure to work with!
Mr. Kevin Minnick
Everyone on staff was courteous, pleasant and helpfull. We had not sold a house in over 18 years and they guided us through the process , keeping us comfortable all the time.
Mr. Robert Eley
Contact
Hi there! How can we help you?
Contact us using the form below or give us a call.
Hi there! How can we help you?
Contact us using the form below or give us a call.