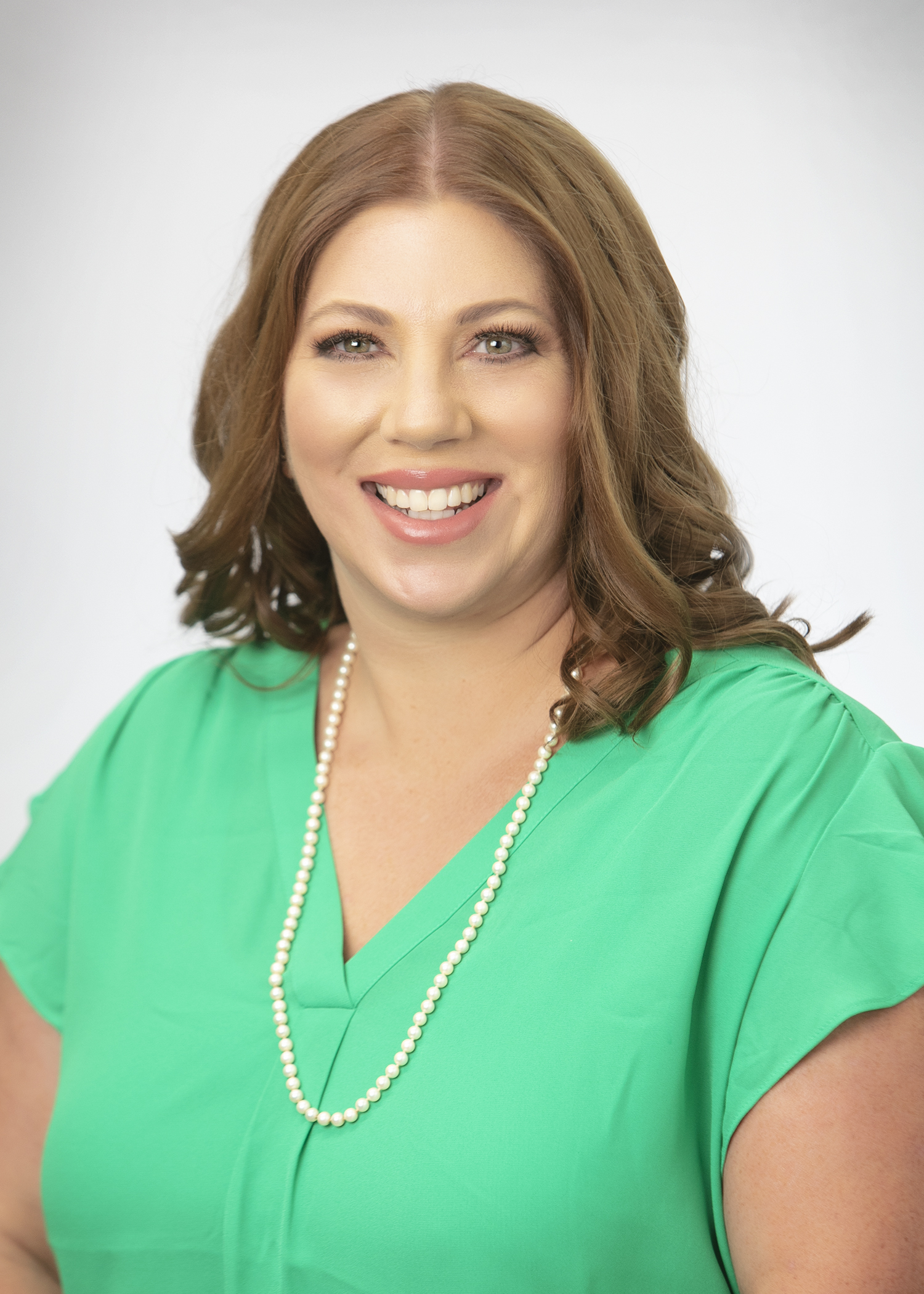 Add Testimonial
Tiffany was born and raised in the area, living between San Antonio, Boerne and Comfort. Prior to entering the real estate industry, she worked at the Kendall County Elections Department and later as a teaching assistant for Boerne I.S.D. Her kindness and compassion contributes to her approachable quality which puts her clientele at ease. Tiffany's experiences in previous careers have always been focused within the customer service environment so she can easily handle [...]
Add Testimonial
Tiffany was born and raised in the area, living between San Antonio, Boerne and Comfort. Prior to entering the real estate industry, she worked at the Kendall County Elections Department and later as a teaching assistant for Boerne I.S.D. Her kindness and compassion contributes to her approachable quality which puts her clientele at ease. Tiffany's experiences in previous careers have always been focused within the customer service environment so she can easily handle situations and problem solve. Her mindset is that a good real estate agent doesn't disappear once the closing papers are signed. Helping people find their dream home and ensuring the process goes smoothly contributes to her love of real estate. When she isn't working, Tiffany spends time with her family and fur babies. They love to visit new places, amusement parks or escape to the lake. Tiffany also enjoys coaching her son's YMCA basketball team. -Jun 1 2023 8:00AM
Office Location
711 S. Main Street
Boerne, TX 78006
Specifications
Languages:
Specialties:
Service Area: Boerne, Fair Oaks Ranch, Texas
Tiffany's Testimonials
Tiffany Gill was all around amazing! She stayed in contact with me and was quick to respond anytime we had an issue or question. She was kind and patient while she walked us through every step of the home buying process.I would absolutely use Tiffany again if we ever need to sell or buy again.
Nicole Sotello
Tiffany Gill is fabulous. She truly went above and beyond when we were looking for a rental house. She met us on the weekends and was happy to show us MANY houses until we found the one we loved. We looked at a lot and she showed them all with a smile. She was very professional and had all the details and stats readily available at each showing. We look forward to working with her again as we now start looking for our forever home which will also be our FIRST home!!!
Yvette Vargas
When looking for our forever home, Tiffany Gill, made the process an easy going experience. She was very informed of the properties and land we looked at in the Hill Country/ San Antonio area. Tiffany was accommodating with our schedule and listened to our needs as homeowners. We felt she was invested as much as we were in finding our forever home. We have recommended Tiffany to many of our friends and family!
Brittney Ayala
Tiffany Gill is an amazing realtor. We had to move on short notice and without hesitation Tiffany Gill took note of what we were looking for and helped us find a home for our family. She didn't stop searching for the perfect home until we were 100% happy with our options. We are very grateful to Tiffany for assisting us in this major life change. I would not hesitate in using her in the future or referring her to anyone that needs a realtor. Thank you Tiffany Gill!
Tiffany Coad
We were not in a hurry to sell our beautiful lot - and Tiffany completely understood. The listing did not sell immediately but I believe we received an extremely fair price for our lot. The simple fact that she went above and beyond to have the property photographed twice with a drone - helped us believe she was truly invested in our interests.
Richard Mourning
Tiffany has helped us tremendously, and I am so thankful for her kindness. She has always genuinely cared, and listened to exactly what we were looking for. We are so happy in our townhome that was perfect for our growing little family. ❤️
Christina Menchaca
You have done an exceptional job helping me get my home. You are always available for when needed. Thank you so much for all of your hard work. You do go above and beyond to help your customers. I am very happy with you as a realtor and will give out your number to my friends needing a new home.
Kristin Cantu
We had such an amazing experience working with Tiffany! We had a list of things we needed in a new home for us and our 3 kids and she made sure it happened. She not only found properties promptly, but was available to show us the properties within 1-2 days. She was incredibly friendly and easy to talk to so it really felt like our realtor had also become our friend! She understood what we needed and made it happen, and we are so thankful that she was the one that helped us find the perfect home!
Mia Turner
I worked with Tiffany Gill to buy a house when I decided to relocate to Texas. She was incredible. She took the time to explain to me everything that was going on throughout the entire process. It had been a very long time since I had purchased a home. I know that I peppered her with a lot of questions. I was also doing this purchase from another state. Tiffany was always willing to go the extra mile. She would check on the house when the weather was taking a turn, meet with a [...]
Cindy Bullock
Tiffany was very patient with us. She understood our unique situation with purchasing property.
CRISTOBAL GOMEZ
Contact
Hi there! How can we help you?
Contact us using the form below or give us a call.
Hi there! How can we help you?
Contact us using the form below or give us a call.