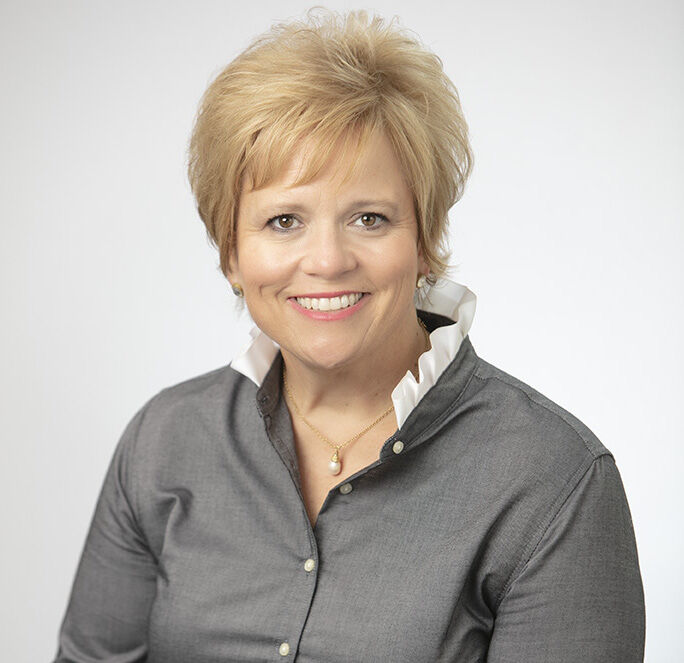 Add Testimonial
Brandi Quinn and her family settled into downtown Boerne over 15 years ago, immediately taking advantage of all the unique things the town has to offer. After a memorable home buying experience, Brandi realized she would enjoy a career in real estate. Buying or selling a home is a life-changing transaction and Brandi is dedicated to making each of her client's experiences as special as hers by offering endless enthusiasm and keen knowledge of the area. Brandi is a [...]
Add Testimonial
Brandi Quinn and her family settled into downtown Boerne over 15 years ago, immediately taking advantage of all the unique things the town has to offer. After a memorable home buying experience, Brandi realized she would enjoy a career in real estate. Buying or selling a home is a life-changing transaction and Brandi is dedicated to making each of her client's experiences as special as hers by offering endless enthusiasm and keen knowledge of the area. Brandi is a consistent multi-million dollar producer. Her commitment to each transaction is the reason for many life-long customers. Passionate about community involvement, Brandi serves on PTO committees and supports Hill Country Daily Bread, Hill Country Junior Cotillion, Hill Country Pregnancy Center and Young Life. In 2006, her family helped found the Nineteen:Ten church, where she was a full-time children's pastor before joining Phyllis Browning Company. Brandi appreciates engaging in conversation, building relationships and learning about everyone she meets. Her free time is spent with her husband, a local veterinarian, and their 3 children. -Sep 7 2023 11:00AM
Office Location
711 S. Main Street
Boerne, TX 78006
Specifications
Languages: English
Specialties: REALTOR®
Service Area: Bergheim, Boerne, Comfort, Fair Oaks Ranch, Fredericksburg, Kerrville, Leon Springs, Medina, Texas
Brandi's Testimonials
Brandi was always available for any question or suggestion we had in the marketing of our home. She cared about us as clients and always performed in our best interests.
Mr. Tom Darter
Brandi helped us find the perfect lot to build our new home. She is a long-time resident of Boerne and was able to steer us away from busier areas knowing that we wanted to live a quieter lifestyle. She was also very helpful in helping us prepare our existing home for sale.
Julie Lebowitz
Kristen Miller is very professional, kind and she makes sure her clients are fully aware of what is going on and that they are able to understand every step in the process to buying a home. As a first time home buyer I couldn?t have asked to have worked with anyone better!
Justin and Alice Martinez
Absolutely love Brandi Quinn and her team for their time and dedication to our family as we came across many challenges with the build and closing of our new home. We will forever be grateful for your support, knowledge, and expertise.
Aaron Villarreal
From my first conversation with Brandi, I knew she was who I wanted to use! We were meeting with another agent as well but I already had my mind made up! She truly treats each client as if they are family! She listened to everything that was important to us and helped guide us to our perfect house! We LOVE Brandi!
Mr. and Mrs. Mangual
Our realtor, Brandi Quinn, was very helpful, patient and knowledgeable.
Mr. and Mrs. Sefcsik
Attention to our needs and support for our interests from Brandi Quinn and Jenn Long was exactly what we needed.
Everett McCurdy
Brandi Quinn was extraordinary in all that she did to help us buy our home on Boerne. She went above and beyond to help us understand each step of the process and to accomplish all of the goals required. We would highly recommend her and your company to anyone needing real estate assistance.
Bubba & Beth Stahl
Brandi Quinn went above and beyond our expectations. She always had our best interest in mind, and was well informed/educate on all aspects of the process.
Mr. Howard Haworth
Contact
Hi there! How can we help you?
Contact us using the form below or give us a call.
Hi there! How can we help you?
Contact us using the form below or give us a call.