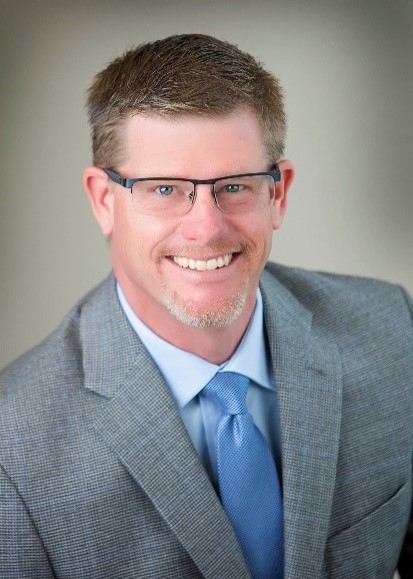 Add Testimonial
Brian Stamness is a San Antonio native dedicated to providing his clients with exceptional service. He joined Phyllis Browning Company in 2018 with an associate degree in Applied Science and Home Building, 18 years of experience as a property manager, and several years as a contractor. Brian®s honesty, integrity and eye for detail are hallmarks of his success. In 2019, Brian was named "Rookie of the Year" and is now a multimillion-dollar [...]
Add Testimonial
Brian Stamness is a San Antonio native dedicated to providing his clients with exceptional service. He joined Phyllis Browning Company in 2018 with an associate degree in Applied Science and Home Building, 18 years of experience as a property manager, and several years as a contractor. Brian®s honesty, integrity and eye for detail are hallmarks of his success. In 2019, Brian was named "Rookie of the Year" and is now a multimillion-dollar producer.
While consistently focusing on clients® needs, he deals in all three types of real estate -- Residential, Commercial, and Land + Ranch -- in a wide swath of Texas: San Antonio, Bandera, Boerne, Comfort, Kerrville, and Fredericksburg. He is a corporate relocation and specializes in Military on the Move, a rebate program for active duty, retired military (20 years), and wounded warriors assisting with the finances of buying or selling a home.
Brian is involved in meeting community needs through his church, where he serves as a deacon, as member of the Kendall County Citizens Law Enforcement Academy. He gives a portion from each commission to the Hill Country Daily Bread Ministry.
Brian resides in Boerne with his wife, Regina, and their two children. In every encounter, he endeavors to serve with the utmost care and transparency, reflecting his core values. -May 30 2023 2:00AM
Office Location
711 S. Main Street
Boerne, TX 78006
Specifications
Languages: German
Specialties: ALHS, REALTOR®
Service Area: Boerne, Center Point, Cibolo, Comfort, Fair Oaks Ranch, Fredericksburg, Kerrville, San Antonio, Schertz, Sisterdale, Stone Oak, Texas
Brian's Testimonials
We sold our home this year with Brian Stamness and could not be more pleased with the whole process. He was professional and kind, offering helpful advice at every turn. This was our first experience using a realtor and we have nothing to complain about!
unknown
Brian Stamness, our realtor, was our ally and advocate from the time we first started our search for property all the way to closing. His valuable input helped in decisions along the way. We are very pleased with the service we received.
Lois Griffith
Brian is the consumate realtor. I had a new build which took way longer than what the builder had planned. The closing date on the property was moved later four or five times, causing me to change my living arrangements accordingly. Very frustrating! However Brian handled all the details with each change of plans efficiently and professionally, leaving me to only take care of my personal accommodations. He gave me an almost daily update on the construction which saved me the hassle of dealing [...]
Tom Olsen
Being first time home-buyers, it is a nerve racking and daunting experience. We were new to the area and had lots of questions. From the first moment we spoke to Brian Stamness, he put all our worries at ease. His integrity, patience, kindness and knowledge made the whole process seamless. We found our beautiful home and we are so grateful to him for helping us through the process. I can not recommend his services enough. Thank you Brian!
Shane Balch
Brian, we loved how attentive you were to what we were looking for, but not pushy. You were always ready and willing to meet with us, even though we ran you all over the place for months looking for the right place! You never complained or ever seemed weary of us. We are so thankful you found our home with it not even being on the market! And when our realtor in Louisiana was a little "slow" you went above and beyond to help us get the information we needed! We really appreciate you and what [...]
Arlene Doherty
Brian is an absolute pleasure to work with. He is knowledgeable, has great relationships with his peers, understands the market, and knows how to get a deal done. We've worked together on multiple purchases and I have always been happy with the final outcomes. If you're looking to buy or sell, Brian is a great choice.
Dave Bryant
In the categories listed below, I give Brian a 10 out of 10. As a former home builder many years ago, I worked often with our own sales force and realtors. Brian, no doubt with the help of Regina, his wife, was exceptional in every way. * Availability – Brian always texted me within minutes of contacting him which was often. Professionalism – He always conducted himself in a very business like and polite manner and calmed me down with certain concerns regarding every aspect of the [...]
Dean Chollar
Brian Stamness very professional, excellent communications, and empathic. Highly recommend Brian, and he delivers quality service.
Peter Knutson
Thank you, Brian for helping me sell my home during a difficult time. (COVID). You were patient, easy to talk to and an overall super nice guy-what can I say! Your daily calls, and persistence helped me seal the deal through to the end. It was wonderful working with you.
Deborah Miller
Brian was always there. Was so kind and very very informative. He really made our first house buying experience special.
James Estrada
Contact
Hi there! How can we help you?
Contact us using the form below or give us a call.
Hi there! How can we help you?
Contact us using the form below or give us a call.