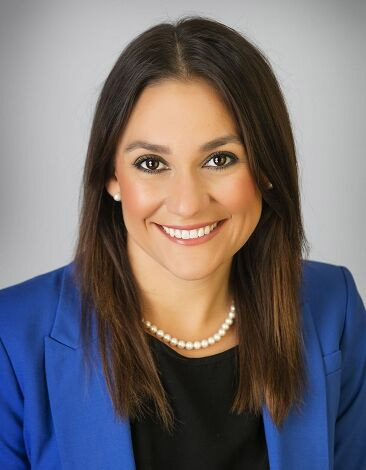 Add Testimonial
Brittany Torrez is a native Texan, originally from Fort Worth, who attended Tarleton State University. She brings excellent communication skills, leadership expertise and an ability to achieve set targets from her previous experience as an Oil and Gas Sales Manager to her real estate [...]
Add Testimonial
Brittany Torrez is a native Texan, originally from Fort Worth, who attended Tarleton State University. She brings excellent communication skills, leadership expertise and an ability to achieve set targets from her previous experience as an Oil and Gas Sales Manager to her real estate career.
Brittany is a long-time fan of the preservation of historic homes in the community. She is currently renovating her century-old home in Monte Vista and would love to help you find your niche in the area. Those who know her would describe Brittany as diligent, resilient and enthusiastic.
As an avid dog advocate, SNIPSA is an organization that Brittany holds near and dear to her heart. When she isn't working, her spare time is split between her extensive family, three dogs, exercising, cooking and outdoor recreation. -Nov 28 2023 6:00AM
Office Location
6061 Broadway
San Antonio, TX 78209
Specifications
Languages: English
Specialties: REALTOR®
Service Area: Alamo Heights, Olmos Park, San Antonio, Terrell Hills, Texas
Brittany's Testimonials
Brittany Torres was a huge blessing and made our homebuying experience the best possible. She is extremely capable and intelligent which made the process very easy. She is very dedicated to her field and consistently goes above and beyond the call of duty. Brittany could climb to the top of the corporate ladder of any industry with her talent and work ethic. We very highly recommend her as a realtor.
Rebecca Powers
My wife and I had the pleasure of working with realtor Brittany Torrez throughout our entire house hunting process. She had truly exceeded all our expectations and helped us find the perfect houses that checked off all of our boxes. Brittany was prompt at all of the house showings and did thorough research on the houses of interest before we stepped foot into the house. She truly understands the real estate market and is very detail oriented. During our final walkthrough of our house, she made [...]
Lam Le
Brittany Torrez is a realtor in the San Antonio area that will work hard to get you everything you need and desire. When choosing a realtor, you've found the right one here.
Chad Steward
Literally cannot say enough how much your expertise and patience with me has meant over this very lonnnnnng and emotional search! Thank you for being my rock and always knowing how to manage every detail and keep me on track and calm. You are an amazing realtor and even more amazing friend!!
Shannon Lynn
Brittany was great in making sure we saw all of our options in San Antonio. She's very knowledgeable and goes the extra mile to get you what you want for the best price. If she says she will do something she does and we loved having her as our realtor!
Tara Sparks
Brittany Torrez is the reason for the score
Zachary Cummings
She is a devilishly clever hard worker that is an even harder negotiator.
Erik Waters
Brittany was tenacious, creative, and dedicated, showing me dozens of homes in my search for the just-right one for me and my daughter. As I considered different neighborhoods and price points, she was- without fail- kind and patient. Her work ethic and attitude made her a great agent over the nearly 5-month process. I highly recommend Brittany!
Katie Sirakos
Great job in finding the perfect home that had everything we wanted inside of 410 in San Antonio.
David Waters
Contact
Hi there! How can we help you?
Contact us using the form below or give us a call.
Hi there! How can we help you?
Contact us using the form below or give us a call.