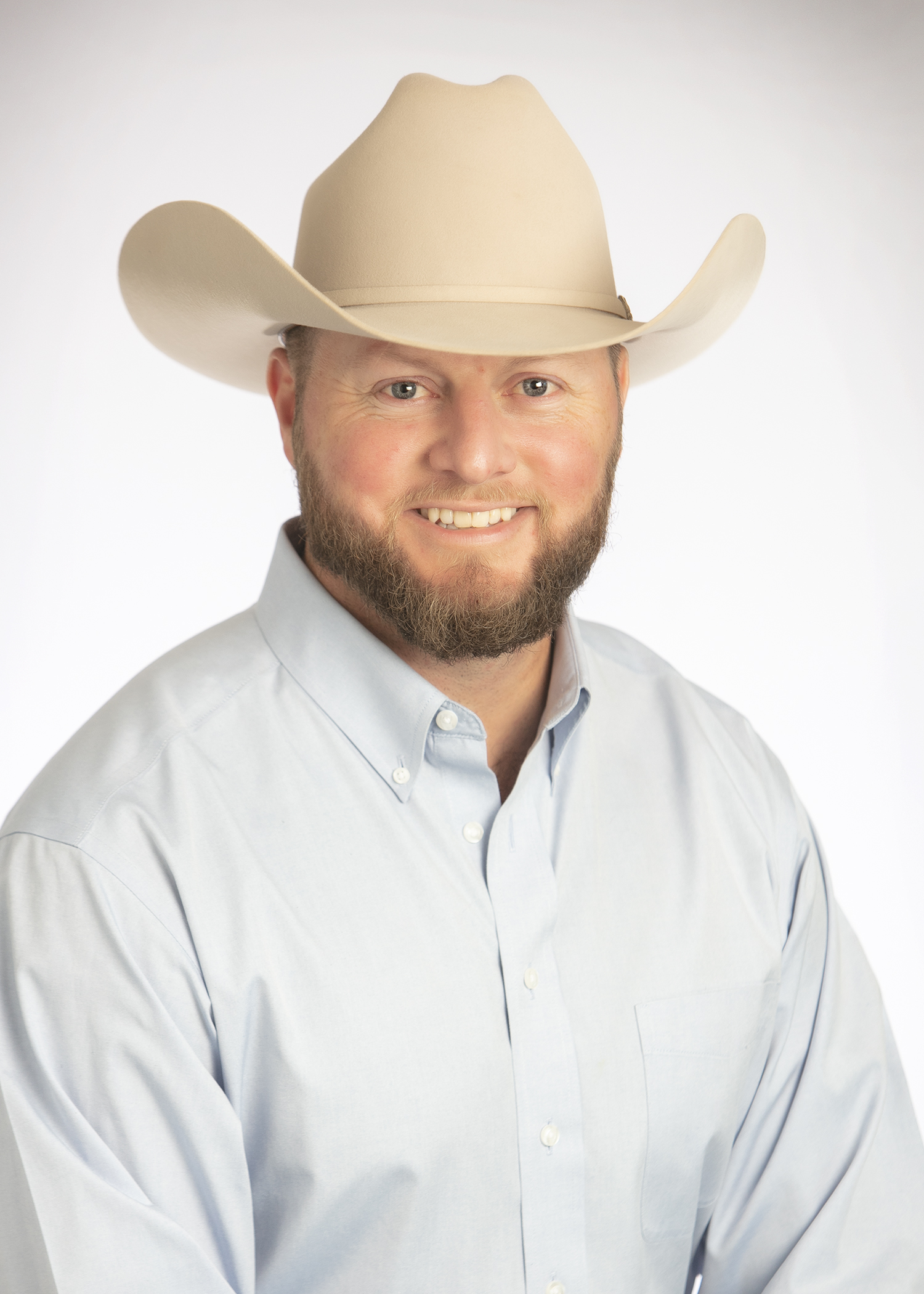 Add Testimonial
As a real estate professional, Chris Stearns has been involved with ranch real estate since 2014. The son of a Marine, Chris has lived in many places, but once his dad retired from the military, they returned to the Texas Hill Country where the family has deep roots. Chris is a graduate of Texas A&M University, where he was in the Corps of Cadets. He later served as an Engineer Officer in the U.S. Army for 14 years. Chris works in tandem with his wife, Jennifer, and [...]
Add Testimonial
As a real estate professional, Chris Stearns has been involved with ranch real estate since 2014. The son of a Marine, Chris has lived in many places, but once his dad retired from the military, they returned to the Texas Hill Country where the family has deep roots. Chris is a graduate of Texas A&M University, where he was in the Corps of Cadets. He later served as an Engineer Officer in the U.S. Army for 14 years. Chris works in tandem with his wife, Jennifer, and together they make up The Stearns' Land Sales Group specializing in Land and Ranch Real Estate.
Having worked in ranch real estate for nearly 10 years and sold land in 26 Texas counties, Chris has experience in a multitude of land-use facets and the savvy to navigate any challenge that a unique piece of land may raise. Chris is a land expert who cares about people. He always puts service above self and people above dollars. Chris' calm, confident demeanor brings the stability needed to help his clients navigate to achieve their real estate goals. Chris' experience has given him a wealth of information and command surrounding the sale of land. He is constantly improving himself with research and continuing education courses. Above all, Chris has a deep respect for the land, its neighbors, the community, and he loves helping families build legacies one ranch at a time.
Chris' hard work and dedication to his clients has earned him an excellent reputation, which he strives daily to continue. The San Antonio Business Journal named him among the Top 1% of Ranch Real Estate Agents in the region for 2022. The Stearns are privileged to raise their two, beautiful children in Fredericksburg, where they are deeply involved with their kids' school, their church, and the community at large. -Sep 7 2023 11:00AM
Office Location
116 E. Travis Street
Fredericksburg, TX 78624
Specifications
Languages: English
Specialties: REALTOR®
Service Area: Bandera, Blanco, Boerne, Bulverde, Canyon Lake, Central Texas, Comfort, Fredericksburg, Hill Country, Kerrville, Medina, New Braunfels, South Texas, Texas, Uvalde
Chris's Testimonials
Chris has provided excellent service in identifying and working with a buyer for our property at 146 Steel Valley Rd. Boerne TX. If you are looking for a larger rural property, I highly recommend Chris since he is very knowledgeable of that class of properties in the area.
Jerry Bennett
Chris Stearns made the selling process so easy. He is calm, efficient and a great communicator. He is very knowledgeable about ranch property and I highly recommend him to anyone!
Mrs. Paula Coulter
Chris (and Jennifer) were our agents and advocates for both, selling and buying, two unique properties this year. Chris is an sharp, honest and hard-working real estate professional. I recommend him to anyone seeking to buy or sell farm and ranch (rural) property!
Cody J. Musick
Above & Beyond is how we would describe Chris's work as our ranch realtor. He was instrumental in filming a video that highlighted the ranch's qualities. He was always friendly and tactful when personally presenting the ranch to potential buyers. He answered our texts, emails & phone calls in a timely fashion. We highly recommend him without reservations.
Maria & Chris Thomas
Chris was very instrumental in all aspects of our transaction. He took care of all of the details. Very happy with his professional approach and timely communication. Highly recommend him and his firm.
2 Springs LLC
Chris was extremely helpful
Joe Dailey
Over a period of five months between January and May, Chris Stearns assisted us in the purchase of a property in Gonzalez County with which we are absolutely pleased. Although new to both of us, Chris patiently assisted in the complex legal, regulatory and time constraints of an IRS 1031 exchange utilizing proceeds from an investment property I had recently sold to purchase a replacement property. We initially contacted Chris on referral from a friend in January 2017, to ask for assistance [...]
G. Pearson
Chris is a true professional with a great personality. I trust him to handle all my land transactions. He was always quick to respond and handled all interactions with precision and care. His knowledge of the land and ability to navigate all things associated with the sale of land is fantastic. I will continue to use him for the sale of my land in the future.
Contact
Hi there! How can we help you?
Contact us using the form below or give us a call.
Hi there! How can we help you?
Contact us using the form below or give us a call.