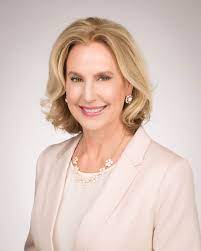 Add Testimonial
Cynthia Marmolejo has experienced all aspects of real estate since she began her career in 1986 as an attorney for a local title company. She then worked as a title closer in New York and then as an assistant city attorney in the Real Estate Department of the City of San Antonio. These experiences, combined with involvement in the property investment business, provide Cynthia a solid foundation to assist clients through the process of buying or selling a home. She's an [...]
Add Testimonial
Cynthia Marmolejo has experienced all aspects of real estate since she began her career in 1986 as an attorney for a local title company. She then worked as a title closer in New York and then as an assistant city attorney in the Real Estate Department of the City of San Antonio. These experiences, combined with involvement in the property investment business, provide Cynthia a solid foundation to assist clients through the process of buying or selling a home. She's an expert negotiator and is well-versed in contract language. Cynthia is a certified mediator through UT Law's Center for Public Policy Dispute Resolution. Cynthia volunteers regularly at the Alamo Heights Community Garden, the Trinity Jazz program and the Witte Museum and she holds memberships at San Antonio Museum of Art, the McNay Art Museum, Impact San Antonio and the Mind Science Foundation. She serves on the American Institute of Architects Home Tour Committee. -Sep 7 2023 11:00AM
Office Location
6061 Broadway
San Antonio, TX 78209
Specifications
Languages: English
Specialties: REALTOR®
Service Area: Alamo Heights, Olmos Park, San Antonio, Terrell Hills, Texas
Cynthia's Testimonials
Cynthia is absolutely amazing to work with. She made sure that we were given all the information that would be useful to us. Cynthia went out of her way to make sure our needs were met and spent a lot of time helping us compare properties that we were interested in. She is very professional and always had our best interests at heart. I will highly recommend Cynthia to anyone.
Lisa Hernandez
Everythng went so smoothly. Fast sell. Love Cynthia Marmolejo. Photos of house were gorgeous. All very happy indeed!
Mr. Nicola Vigini
Cynthia was a pleasure to have as our real estate agent. She came to initial meeting with very helpful information and explained her process in a way that definitely showed her expertise in real estate. She never left any questions unanswered and always responded promptly. I would highly recommend her. Super responsive as if you are her only client! Friendly and professional. We most definitely will suggest her to anyone we know who is selling or wanting to purchase a home.
Mr. Robert Dormer
Cynthia Marmolego from Phyillis Browing has bought or sold 5 homes for us in the San Antonio area. She has always provided excellent service and up to the minute communication throughout the entire process.
Robert Dormer, Trustee
Cynthia Marmolejo is great to work with. This is our third property purchases/sale we have worked with her. Communication and support have always been excellent.
Robert F Dormer Trustee Trustee
Cynthia Marmelejo is amazing!! Her practice of law; her long, practical and varied experience in real estate; and her known diligence gave me confidence that I had finally found the right person. Cynthia proved to be so much more than I could ever have imagined. She was both a whirlwind of enthusiasm and creativity and a calm hand at the helm. She advised me on some changes that I could make so that the property was more enticing, and she advertised the property in so many original ways. As if [...]
Lynn Campaigne
Contact
Hi there! How can we help you?
Contact us using the form below or give us a call.
Hi there! How can we help you?
Contact us using the form below or give us a call.