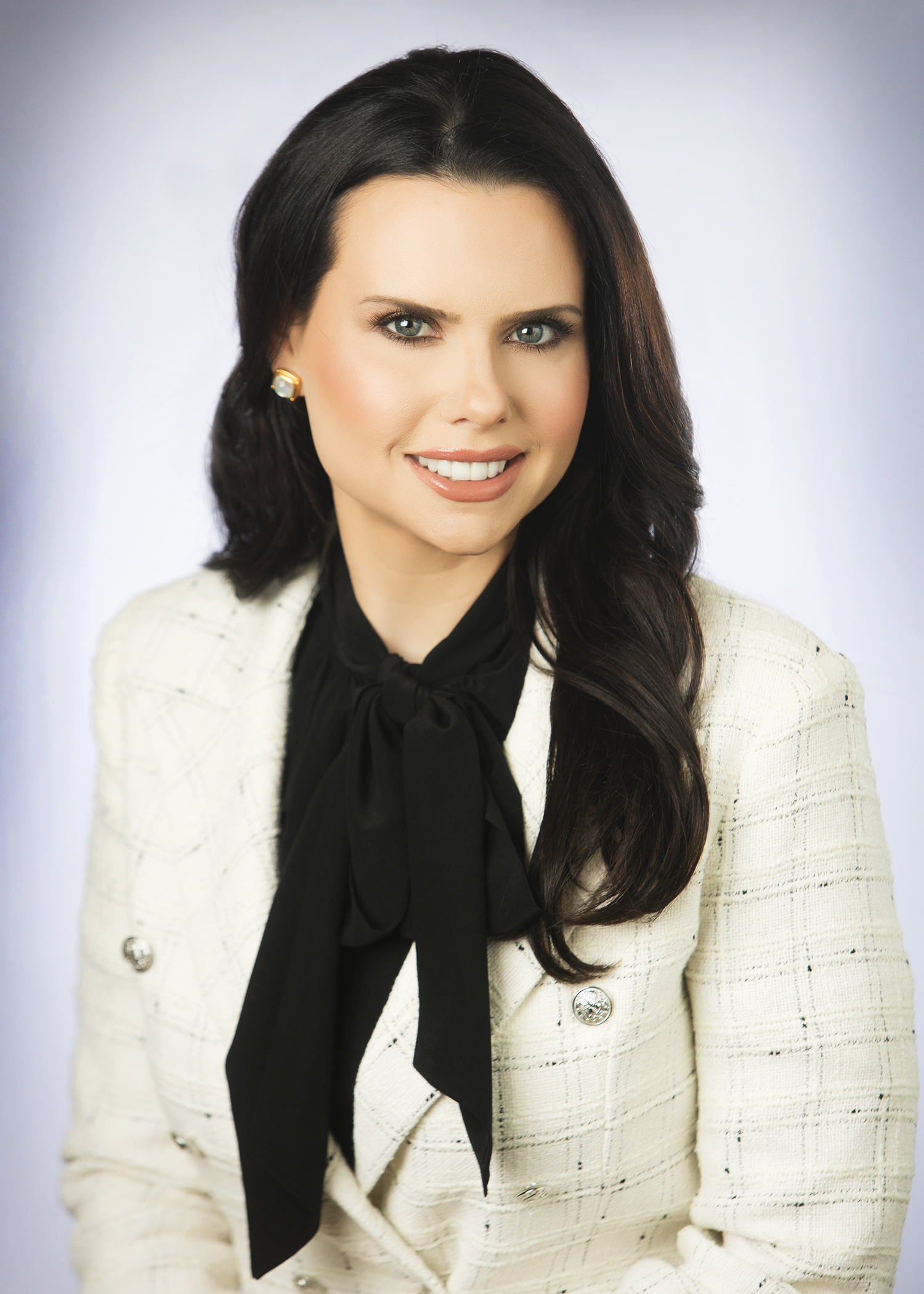 Add Testimonial
Elizabeth Priest's success as one of the top REALTORS' in the San Antonio area is driven by her expertise of the luxury market, insider knowledge of 'quietly' listed properties, acute negotiation skill and attention to detail. One of Elizabeth's most valuable assets is the knowledge and foresight to transform a home into a profitable investment. Due to her years of experience, she is able to strategically navigate the complexities and nuances of high-end home sales [...]
Add Testimonial
Elizabeth Priest's success as one of the top REALTORS' in the San Antonio area is driven by her expertise of the luxury market, insider knowledge of 'quietly' listed properties, acute negotiation skill and attention to detail. One of Elizabeth's most valuable assets is the knowledge and foresight to transform a home into a profitable investment. Due to her years of experience, she is able to strategically navigate the complexities and nuances of high-end home sales while taking care of her clients and their family's needs. Her client base of executives, doctors, attorneys and entrepreneurs consistently recommend Elizabeth due to her strong work ethic, responsiveness and singular customer service. -Sep 7 2023 11:00AM
Office Location
6061 Broadway
San Antonio, TX 78209
Specifications
Languages: English
Specialties: REALTOR®
Service Area: Alamo Heights, Boerne, Castle Hills, Hill Country Village, Olmos Park, San Antonio, Terrell Hills, Texas
Elizabeth's Testimonials
Elizabeth helped us purchase our dream home and was very knowledgeable about the market and best strategy for negotiation . Elizabeth provided great advice, was always easy to reach, and always prompt in her responses. Her professionalism, dedication, and good attitude made the process easy and enjoyable.
Mark and Holly Rose
I am writing today to give my highest recommendation for Elizabeth Priest. She assisted has assisted me in two purchases in Alamo Heights and has amazed us with her level of professionalism and attention to detail. Elizabeth has a keen understanding of the value of properties in this area and she was very careful about what she advised us to offer, as she says "you make money on a house when you buy it, not when you sell". We ended up paying significantly less per square foot than any house in [...]
Alexandra Lakey-White
I would highly recommend Phyllis Browning and especially Elizabeth Priest. She did a great job, she sold our home in a very short time and at our price. We couldn't be happier with the results.
Rose Mary Robert
When a work relocation landed my family and I in San Antonio in the middle of a global pandemic, we knew we would have our work cut out for us. Elizabeth was recommended to us as an expert in the luxury housing market and we consider ourselves fortunate to have partnered with her in navigating an unfamiliar city facing record low inventory due to the pandemic. Elizabeth's extensive knowledge of San Antonio, and the surrounding areas, was a tremendous asset in helping us select the area that [...]
Jared S. Thompson, Vice President, Enterprise Holdings Alicia Thompson, Esq., Spooner Thompson Law, PLLC
"If you want a Realtor that is experienced, savvy and an excellent negotiator then Elizabeth Priest is the best Realtor for you. We did our due diligence in selecting our Realtor after some less than optimal previous experiences. Upon meeting Elizabeth we knew she was the one and she far exceeded our high expectations. She was always available to us, professional and understood what we were looking for. The best advantage of having Elizabeth as your Realtor is she is one of the few [...]
Tim Montfort and Dr. Heather Brandfellner
"With this being our ninth relocation and 17 corresponding Realtor experiences across the nation, Elizabeth Priest is the first who has compelled me to offer a letter of recommendation. Elizabeth is a consummate professional. She has a thorough knowledge of the San Antonio market, first rate negotiation skills, and a tenacious follow through of the inspection and closing details. Most importantly, she quickly built a relationship with my family to understand our desires and needs and then [...]
- Keith Casey
"As California residents looking to buy a home in Texas, we were blessed to have connected with Elizabeth Priest as a buyer's agent. Having time constraints, traveling with busy schedules, it was important for us to work with a knowledgeable and well-organized Real Estate Professional. Elizabeth is meticulous in her ways, advising/researching neighborhoods and developments, and prompt and precise in her communications. Finding the perfect home for us in just a few days was a great experience [...]
Dan Moreau & Astrid Bernier Moreau
"I was extremely pleased with the services I received from Elizabeth Priest. She was very professional, meticulous, and organized. Elizabeth was always available to answer/return my phone calls/emails promptly, spent time to answer all questions and offer advice. Her overall knowledge and expertise not only in the house buying process, but also in the I-10 area provided invaluable. Elizabeth was always willing to go the extra mile and I highly recommend Elizabeth Priest-a buyer could not hope [...]
John Genova
"Elizabeth is extremely knowledgeable and took the time to get to know my family and the type of home and lifestyle we were looking for. I was impressed with how organized she is and made it possible for me to see homes while I was in town for only a short time and treated my time like it is valuable. I really felt she had our best interests in mind, wanting to make sure we found the house that was best for us versus just trying to make a sale as quickly as possible. Elizabeth was direct, [...]
David Thackrey
Elizabeth Priest is a fabulous real estate professional and we recommend her with confidence. She sold our home during the COVID-19 restrictions, getting us multiple offers so quickly that the home never made it to MLS. At every step of the process we felt like she was in our corner looking out for our best interests - she recognized the luxury finishes on her first walk through of the home, recommended pricing the home accordingly, made recommendations to get the home ready to list and even [...]
Elizabeth and Eric Olsen
Contact
Hi there! How can we help you?
Contact us using the form below or give us a call.
Hi there! How can we help you?
Contact us using the form below or give us a call.