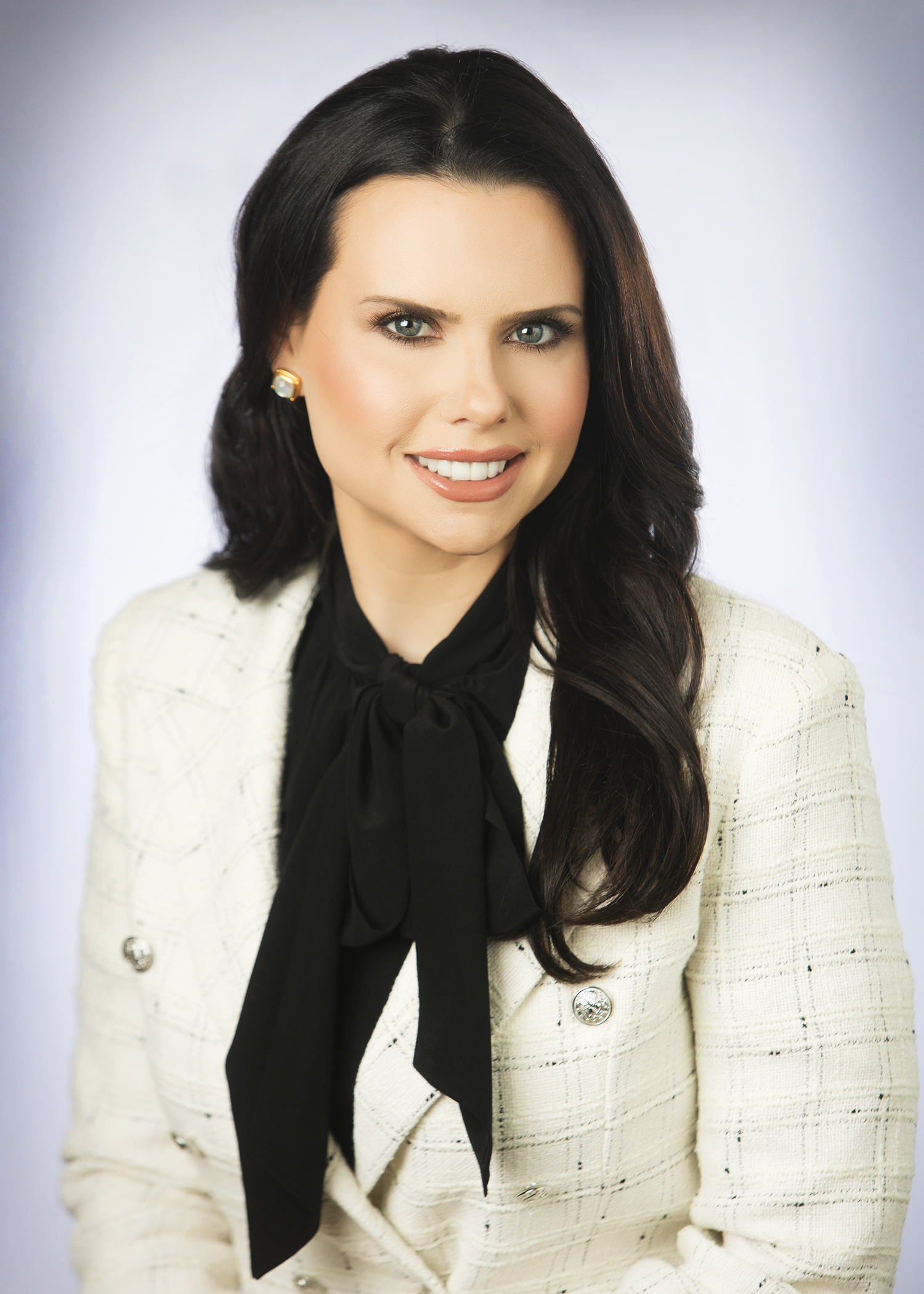 Add Testimonial
Elizabeth Priest's success as one of the top REALTORS' in the San Antonio area is driven by her expertise of the luxury market, insider knowledge of 'quietly' listed properties, acute negotiation skill and attention to detail. One of Elizabeth's most valuable assets is the knowledge and foresight to transform a home into a profitable investment. Due to her years of experience, she is able to strategically navigate the complexities and nuances of high-end home sales [...]
Add Testimonial
Elizabeth Priest's success as one of the top REALTORS' in the San Antonio area is driven by her expertise of the luxury market, insider knowledge of 'quietly' listed properties, acute negotiation skill and attention to detail. One of Elizabeth's most valuable assets is the knowledge and foresight to transform a home into a profitable investment. Due to her years of experience, she is able to strategically navigate the complexities and nuances of high-end home sales while taking care of her clients and their family's needs. Her client base of executives, doctors, attorneys and entrepreneurs consistently recommend Elizabeth due to her strong work ethic, responsiveness and singular customer service. -Sep 7 2023 11:00AM
Office Location
6061 Broadway
San Antonio, TX 78209
Specifications
Languages: English
Specialties: REALTOR®
Service Area: Alamo Heights, Boerne, Castle Hills, Hill Country Village, Olmos Park, San Antonio, Terrell Hills, Texas
Elizabeth's Testimonials
"As a person who has purchased multiple homes within the last 13 years, I have never worked with a more professional and dedicated Realtor than Elizabeth Priest. Elizabeth was referred to me by a prominent businessperson in San Antonio so I felt that I was working with the very best. I moved to San Antonio due to relocation by my employer. In doing so, time is of the essence to find a home. Elizabeth made my wife and I feel like we were her number one priority, was accessible at all hours of [...]
Ben Binek and Joyce Fukomoto-Binek
Elizabeth helped my wife and I find out dream home on 10 acres north of Boerne. She has a great understanding of the market, and the type of home we were seeking. When I was transferred out of town a short time later I was concerned about resale. However, I was able to sell our home for significantly more than I paid for it due to Elizabeth's skill in negotiation and "you make money when you buy" attitude. I would highly recommend Elizabeth's services to anyone seeking to buy or sale a property [...]
Mark Ambrose
I found working with Elizabeth to be an enjoyable experience and I have benefited from her excellent knowledge of the San Antonio real estate market, her rapid response to my requests for information or other actions, and her skill in the negotiation process that got me reduced purchase price in a very active seller's market. She helped me avoid certain properties by pointing out perceived deficiencies unique to the San Antonio market. I was very pleased with her guidance through the [...]
James Leake, C.P.A
"Elizabeth's skill and experience was instrumental in helping us find the perfect property. The market in San Antonio is vast and diverse and Elizabeth's expertise greatly helped us narrow our search, and find the best fit (and investment) for the extremely specific needs of our family. She has extensive knowledge of the area luxury builders and made sure we contracted with one of the top builders with a great reputation. We truly appreciate her commitment to us making a smart decision that [...]
-Dr. Daniel Church
As a real estate broker myself, I chose Elizabeth to list my personal home because I knew she could get the job done. My home was listed previously without a contract and she exceeded our expectations by getting a full price offer in the first week on the market. She has a great eye for marketing, high-level communication/responsiveness, and she showed true professionalism during a (sometimes) complicated transaction. We would recommend her to anyone seeking a real estate professional for [...]
Chris Mueller
Our Realtor, Elizabeth Priest helped us sell our home in Champions Ridge and Elizabeth is a very experienced and knowledgeable professional. Her sound good advice and marketing skill made it possible for the house to be sold in a very short time. Silvia and I were very pleased with her service and constant communication with us. We would highly recommend her to anyone needing an experienced realtor agent to help with the buying or selling of any property.
Dr. Oscar (and Silvia) Ramirez
"We want to thank Elizabeth for her commitment to representing us in our home search. We have lived in 10 homes in six cities over the last 23 years due to my career and I believe Elizabeth is at the top of her field. She understood that in moving from a larger home to Alamo Heights, after our children went away to school, that we did not want to downsize in quality and craftsmanship. She exceeded our expectations and found us a one-of-kind dream home. She is very knowledgable, has a strong [...]
David Lillback
I believe Jason and Elizabeth had a tremendous impact on my home selling both in price and speed. I believe their process and attention to detail brought a different perspective to my home. Their fresh ideas and insistence on perfection in every way was very refreshing in a world where this is increasingly rare. Elizabeth alsp represented me on my home purchase in Olmos Park and her attention to detail and commitment to representing my best interest really showed. Really, they are a [...]
Michael Lynd
My wife and I have used Elizabeth Priest on several luxury properties now in two of the most desirable areas of San Antonio. As both our Buyer's and as our Seller's Agent, Elizabeth's command of the San Antonio real estate market is evident from the first time you meet with her. In our experience, she is highly professional, timely, and communicative with us as her clients. Elizabeth is also incredibly networked and respected within that network - and that matters far more than you think in [...]
Tim Kaufeldt and Mika Pope
"I was extremely pleased with the services I received from Elizabeth Priest. She was very professional, meticulous, and organized. Elizabeth was always available to answer/return my phone calls/emails promptly, spent time to answer all questions and offer advice. Her overall knowledge and expertise not only in the house buying process, but also in the I-10 area provided invaluable. Elizabeth was always willing to go the extra mile and I highly recommend Elizabeth Priest-a buyer could not hope [...]
John Genova
Contact
Hi there! How can we help you?
Contact us using the form below or give us a call.
Hi there! How can we help you?
Contact us using the form below or give us a call.