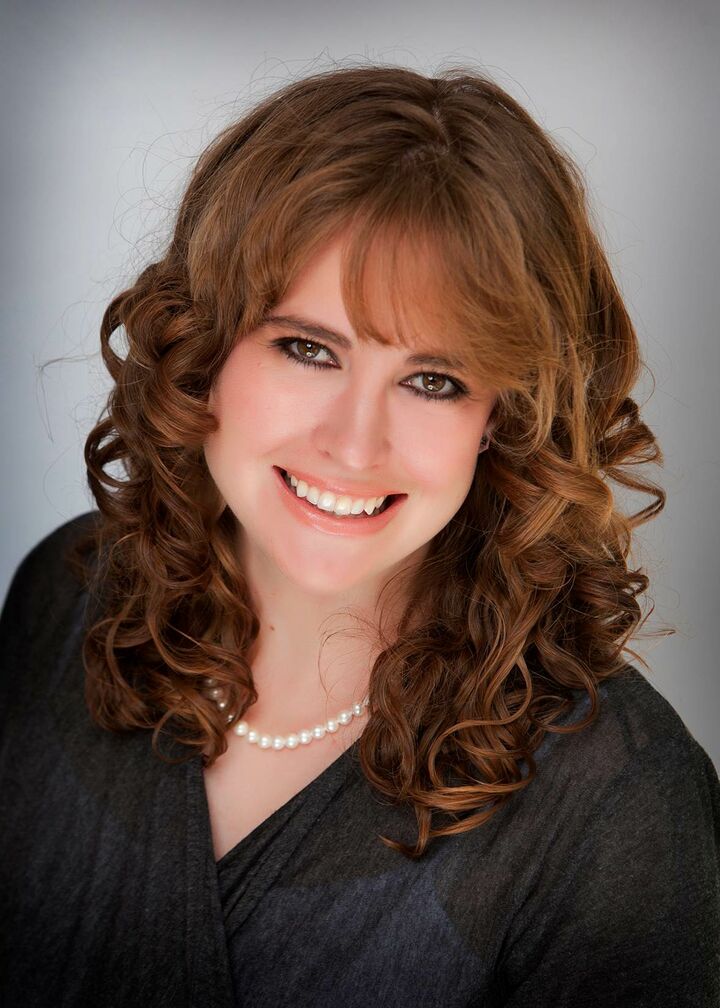 Add Testimonial
A military brat, Julianne Hawkins is well-versed in the art of moving. She has lived in San Antonio for over twenty years and is intimately acquainted with the city's various neighborhoods, school systems and people. She utilizes this information to guide her clients seamlessly through the process of homeownership. A graduate of the University of Tennessee with a degree in Interior Design, Julianne is a registered interior designer in the State of Texas with over eleven [...]
Add Testimonial
A military brat, Julianne Hawkins is well-versed in the art of moving. She has lived in San Antonio for over twenty years and is intimately acquainted with the city's various neighborhoods, school systems and people. She utilizes this information to guide her clients seamlessly through the process of homeownership. A graduate of the University of Tennessee with a degree in Interior Design, Julianne is a registered interior designer in the State of Texas with over eleven years of experience in commercial and residential design and construction. She is knowledgeable in design, best construction practices and cost estimating - all of which are beneficial to clients both selling and buying. Whether it's listing and staging a home for sellers or helping buyers envision the potential of an existing home with renovations to better suit their needs, Julianne brings her passion for interiors and architecture every step of the way, from introduction through closing. -Jun 5 2023 10:00AM
Office Location
4372 N Loop 1604 West Ste 102
San Antonio, TX 78249
Specifications
Languages: English
Specialties: International Interior Design Association, REALTOR®
Service Area: San Antonio, Texas
Julianne's Testimonials
Julianne was very knowledgeable in all aspects of the home buying experience from finding a house to working with the sellers agent as well as the other entities involved--title company, insurance etc. She is personable and easy to work with which made for a smooth and worry free experience.
Jon Chandler
Working with Julianne was great! She was extremely knowledgeable, responsive, and accommodating throughout the entire move process. My wife and I could not have been any happier with Julianne and her professionalism. We highly recommend Julianne for anyone considering a move.
Matt and Leslie Anne Marbach
Julianne helped us navigate some stresssful moments both in the buying or our new home and the selling of our previous one. She took our needs into consideration at all times.
Mr. Mark Nijland
Our realtor, Julianne Hawkins, was wonderfully helpful at all stages. I always felt she and the rest of Phyllis Browning was on our side.
Mr. Steven Mann
Julianne is a very up-beat, positive person. I appreciated her willingness to listen to me and my issues. She also was quick to respond my phone calls or texts.
Julianne is extremely friendly and professional. She was readily available to answer all of our questions quickly. Thanks to her knowledge and expertise, our house sold the first day it was on the market. I would highly recommend Julianne for all of your real estate needs!
Mrs. Juliana Fouts
My wife and I used Julianne Hawkins to help us find our new home and list our prior home. Working with Julianne was spectacular! She was proactively searching for homes that met our criteria and was flexible enough to show us houses found on real estate web sites (many times with very short lead time). Julianne brings tremendous vision (she's a Registered Interior Designer) and helped us see our belongings in an empty home. She was always reachable, communicative, and incredible [...]
Justin S.
Julianne Hawkins had already done a superb job helping me buy a house, so when I decided to sell, she was the first person I called. Thanks to her staging, I had multiple offers within a couple of days of going live. She`s a pleasure to work with, and I would not hesitate to recommend her to anyone looking to buy or sell a house.
Julianne, our realtor, was extremely helpful and responsive. We were working through our relocation company, so not only was she responsive to us, but to the relocation agent. Even once we moved, she was extremely helpful as we tied up a couple of loose ends, and went above what I would expect of most.
Mr. Caleb Deerinwater
Ms. Hawkins went above and beyond the call of duty in our search for a lot/ residence. She stuck with us even though our decisions were a bit squirrelly at times. Nevertheless she advised in such a manner we were able to make most beneficial decisions for our needs!
Thomas Dunnam
Contact
Hi there! How can we help you?
Contact us using the form below or give us a call.
Hi there! How can we help you?
Contact us using the form below or give us a call.