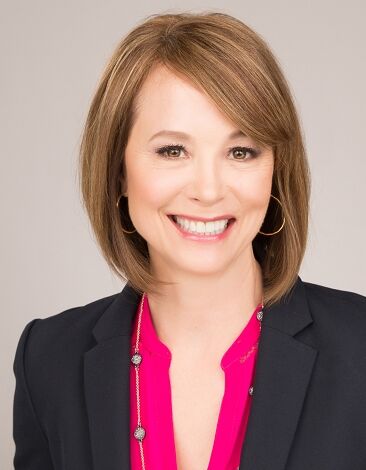 Add Testimonial
San Antonio native Kate Parish Lanfear is one of Phyllis Browning Company's multi-million dollar producers with nearly 17 years as a residential REALTOR'. Kate grew up in Terrell Hills with parents who are community leaders and entrepreneurs, adding to her high level of integrity, creative service and regional market [...]
Add Testimonial
San Antonio native Kate Parish Lanfear is one of Phyllis Browning Company's multi-million dollar producers with nearly 17 years as a residential REALTOR'. Kate grew up in Terrell Hills with parents who are community leaders and entrepreneurs, adding to her high level of integrity, creative service and regional market savvy.
Kate's reputation for protecting her client's best interests and effective problem solving began while serving 21 years as an international flight attendant and using her fluency in Portuguese. After graduating from the University of Texas at Austin, she went on to earn an MBA from Southern Methodist University with a focus on Negotiations and Business Law, which now gives her an edge in helping her clients navigate the home buying and selling process.
Kate's affiliations include The National Association of REALTORS', Texas Association of REALTORS', San Antonio Board of REALTORS', The Junior League of San Antonio, Battle of Flowers Association, the San Antonio Chapter of Kappa Alpha Theta, and Terrell Hills City Council. -Sep 7 2023 11:00AM
Office Location
6061 Broadway
San Antonio, TX 78209
Specifications
Languages: English, Portuguese
Specialties: Accredited Luxury Home Specialist, Master of Business Administration, REALTOR®
Service Area: Alamo Heights, Olmos Park, San Antonio, Terrell Hills, Texas
Kate's Testimonials
Kate was so helpful in walking me through the buying process. She is knowledgeable, creative with solutions, kind and patient. I learned so much from her and she was available to me all the way through the process. I couldn't have asked for a smoother and easier experience.
Catharine Tarver
Excellent service, well connected in the market, helped us every step of the way.
Adam & Gretchen Altman
Kate Lanfear was a lifesaver! I`ve known Kate since high school but I moved out of state and she handled the ABC`s of my sale without me there. And trust me, there were lots of bases to cover! Couldn`t have done it without her attention to every last detail.
Ms. Jill Wheatley
Reputation!
Ms. Jill Wheatley
Kate Lanfear took the extra step assisting us to sell our home. She was on top of the situation at all times and kept us informed on a daily basis, especially since this sale was atypical in many respects of the financing arrangements, buyer seller interface, and many other areas not normally present in a real estate sale. Kate is flexible, smart, and thorough in her business dealings. She would be a good mentor of other agents.
Mr. and Mrs. Joe Kittle
Kate is the most knowledgeable, easy going person I have met. She makes me feel at ease through complicated process of selling and buying a home. I have proven time and time again, she has my best interest and works diligently to create win/win outcomes. I recommend Kate to all my friends and family domestic and international, when looking at selling or buying a home. Thank you Kate for watching over me and my families best interest!
Lourdes Wiggins
I feel your staff is superior to other companies and was always able to reach my realtor which is obviously important.
Ms. Norma Garcia
My agent Kate Lanfear at Phyllis Browning company was a wonderful agent she show me properties in the guidelines I told her I wanted to see. she found the perfect property for me and guided me through all the paperwork and the closing. very very professional.
Kaye Mills
Kate was great to work with and will recommend her to our friends.
Spencer & Rebecca Brown
I truly appreciate having Kate Lanfear assigned to us as a buying agent rather than allowing the selling agent to represent both parties. She did a great job.
Fernando & Mary Bazan
Contact
Hi there! How can we help you?
Contact us using the form below or give us a call.
Hi there! How can we help you?
Contact us using the form below or give us a call.