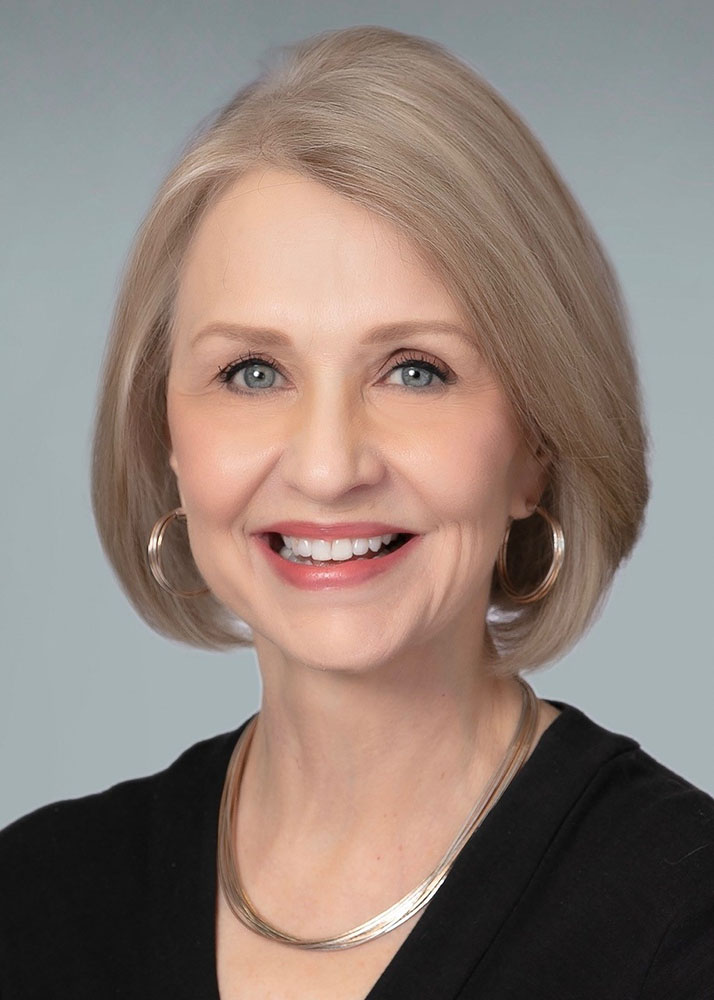 Add Testimonial
Moving is never easy, but choosing to work with a seasoned professional who has a proven track record of success can make the transition a smooth and rewarding experience for all involved. Kathy Seale has been helping buyers and sellers of San Antonio homes for almost 20 years. She has received numerous awards recognizing her success and the outstanding level of service she provides her clients, and she has been ranked among the city's top real estate agents. Whether you're [...]
Add Testimonial
Moving is never easy, but choosing to work with a seasoned professional who has a proven track record of success can make the transition a smooth and rewarding experience for all involved. Kathy Seale has been helping buyers and sellers of San Antonio homes for almost 20 years. She has received numerous awards recognizing her success and the outstanding level of service she provides her clients, and she has been ranked among the city's top real estate agents. Whether you're buying or selling - and whether your home style is vintage or contemporary, condo or sprawling estate, downtown or Hill Country - Kathy is ready to help. With well over $100 million in closed sales, Kathy's clients consistently rank her as a consummate professional who works diligently and successfully in helping them reach their goals. Put Kathy's knowledge and expertise to work for you today. -Jun 8 2023 6:00PM
Office Location
6061 Broadway
San Antonio, TX 78209
Specifications
Languages: English
Specialties: Accredited Buyer Representative, Certified Residential Specialist, REALTOR®
Service Area: Alamo Heights, Olmos Park, San Antonio, Terrell Hills, Texas
Kathy's Testimonials
Kathy Seale was a fantastic realtor. It was very important to us to find a true professional in the industry and we certainly did. Her expertise along with her pleasant personality were a winning combination! Thank you Kathy!
Mr. Tom Paolucci
Kathy Seale was exceptional to work with. She was professional, well-informed and had a very high standard of excellence throughout the entire process. She was a great communicator and did a great job listening to my wife and I and about our objectives and she hit the mark on every component of the sale. I cannot recommend Kathy high enough.
Mr. Colton Batchelor
We first worked with Kathy in 2007, when we contacted her from overseas. She helped us find the perfect home in Alamo Heights, all (barring a couple of short visits) remotely. When we decided to sell that home, it was again initiated and completed by long distance. Kathy helped us get everything sorted out, including overseeing the preparation work getting it ready for sale, and even picking up sticks after a big storm blew through a day before closing to make sure that the final walk [...]
David and Melody Fugazzotto
The level of professionalism, knowledge, courtesy and respect displayed by your representative, Kathy Seale is of the highest caliber. Kathy helped us relocate to Texas in 2009, making a hectic company based relocation much easier. Now that retirement became a realty and we relocated back home, she made easier another major move and took a lot of presuure off a major component of our transition. She is an asset to your company and I would without a doubt recommend her and Phyllis Browning to [...]
Mr. John Feldbush
There are not enough words to describe the professionalism of Kathy Seale. She is always there for her client every step of the way of the selling and buying process. She takes the time to get to know her clients and hone in on their specific needs and desires. We are repeat customers and highly recommend her. Thank you for Kathy for all you have done for us!
Luis & Kelly Rivero
Kathy Seals did great qwork. Thank you Kathy Paul and Shirley Mitchell
Mr. Paul Mitchell
After receiving a referral, we contacted Kathy Seale from Phyllis Browning. Kathy came out to our house with comps and recommendations on what additional steps we needed to take. Kathy helped us set a fair price for our home and we had an offer in just 7 days. We appreciated Kathy`s knowledge, insight, and most importantly, her immediate responses to all our questions along the way. We really felt like we had someone in our corner looking out for our best interests and making sure that our [...]
Mr. Michael Costello
Kathy was great!!very helpful and responsive. Not pushy. She helped sel 2 houses and buy 1
Amy Black
Kathy Seale is an exceptional and professional agent (was our buyer agent). We were pleased with her demeanor and follow through. She was also very patient where other agents may have started to show their personal interests instead of the buyer`s best interest. Kathy was never pushy on what price to bid, as she seems to understand that it is the buyer`s decision regardless of agent`s personal opinion. She was also knowledgeable and quickly found answers to enquiries. We did not see the same [...]
Rajiv & Anjly Rajani
Kathy is very professional, experienced and easy to work with. She did a fabulous job in photographing and marketing our house. She held numerous open houses for us, which she attended herself (unlike some listing agents, who send associates who are not familiar with the home) and ultimately sold the home to someone who attended an open house.
Nancy Strehlow
Contact
Hi there! How can we help you?
Contact us using the form below or give us a call.
Hi there! How can we help you?
Contact us using the form below or give us a call.