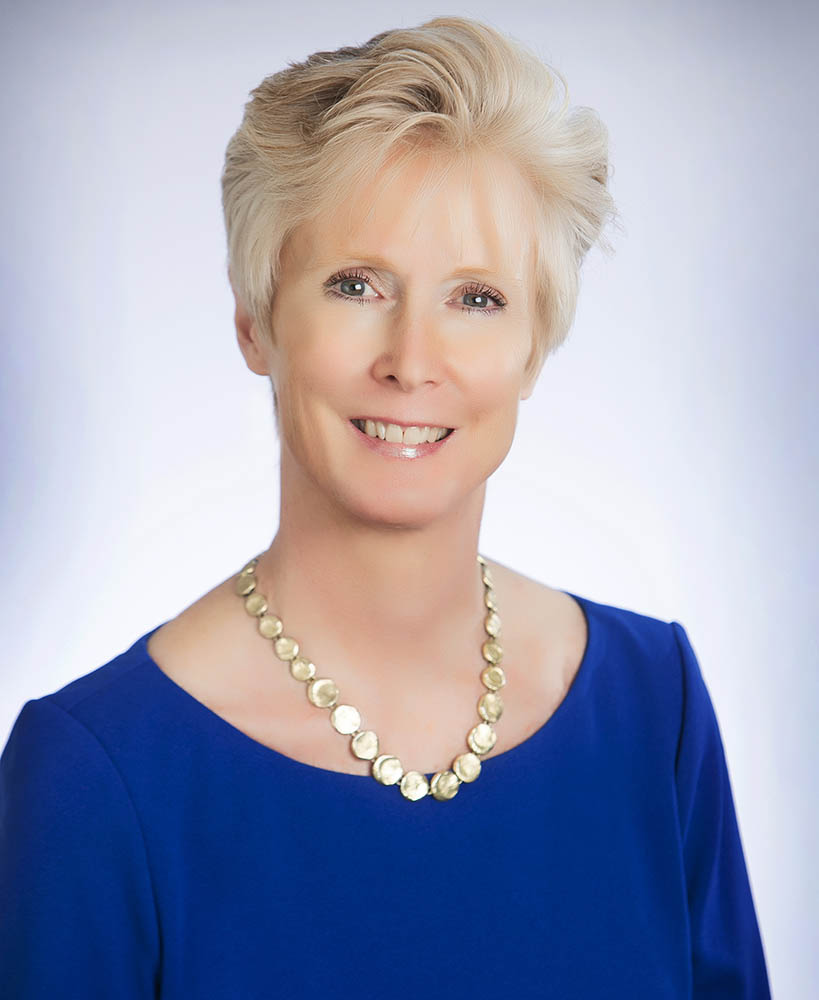 Add Testimonial
Kimberly, a graduate of the University of San Francisco, specializes in marketing and selling fine properties throughout San Antonio and New Braunfels. A fifth generation Texan, her knowledge of the city and the market combined with successful advertising and marketing programs has helped her become a multi-million dollar [...]
Add Testimonial
Kimberly, a graduate of the University of San Francisco, specializes in marketing and selling fine properties throughout San Antonio and New Braunfels. A fifth generation Texan, her knowledge of the city and the market combined with successful advertising and marketing programs has helped her become a multi-million dollar producer.
Prior to becoming a licensedREALTOR®, Kimberly was a successful commercial property manager. She utilizes her experience with finance, contracts, negotiation and marketing to her client's very best advantage.
Committed to continuously improving her service and education, Kimberly has earned numerous designations, certifications and awards and is a member of the National and Texas Associations of REALTORS® and the San Antonio Board of REALTORS® where she serves as a Director. Kimberly gives back to the community through volunteer work with the Alamo Area Partners for Animal Welfare, the Animal Defense League and donating to the Wildlife Rescue and Rehabilitation Center. -Jun 2 2023 2:00PM
Office Location
4372 N Loop 1604 West Ste 102
San Antonio, TX 78249
Specifications
Languages: English
Specialties: Accredited Buyer Representative, Accredited Luxury Home Specialist, Certified Residential Specialist, Graduate REALTOR Institute, REALTOR®, Senior Real Estate Specialist (Senior Real Estate Specialist (SRES)), TAHS, ePro
Service Area: San Antonio, Texas
Kimberly's Testimonials
Kimberly Bragman is an excellent real estate agent. We have met and worked with several agents prior to Kimberly and she truly raises the bar of professionalism in her field. Several things that make her outstanding are: her punctuality and preparation for every appointment, her extensive knowledge of the area, her quick responses to calls, emails and questions, her gracious and personal communication, and services offered to better prepare our home for the sale. Kimberly Bragman truly was a [...]
Rachel Gholson
We took all of Kim`s suggestions on preparing the house for the market. We had 4 offers in 2 days and were able to pick the best one!
Mr. David Christiansen
I would recommend Kimberly Bragman to anyone looking for a house in this crazy market. Kim has a lot of experience and knows what you need to do to stand out. She can recommend the people that will help make this frustrating experience a whole lot easier. Do yourself a favor and reach out to Kim.
Laura K. San Antonio, TX
It was a real joy to work with Kimberly Bragman on the sale of my property. She is truly one of the BESTextremely well prepared and knowledgeable. Kim was able to get more money For my home than the list price In less than 3 days and handled the entire transaction with extreme timeliness and professionalism. I highly recommend her!! Could not be happier! Just a wonderful person!
Tamara T.
Kimberly Bragman is the best! My experience working with her has always been phenominal! In the past three years, Kimberly has sold three homes for me and represented me on the purchase of another. She is highly professional, knowlegeable, and a very talented agent. She was ALWAYS available no matter when I called her. Very responsive to my needs. If I buy or sell again, Kimberly is unequivocally my go to! No hesitation whatsoever. I highly recommend her! Great Job, Kim!
Ken Burkett
Kimberly Bragman was a pleasure to work with, we were moving from out of state and had limited opportunities to look for homes, she ensured her schedule aligned with our crazy timeline and showed us all the homes in the area we thought we wanted. Then found the home we wanted closer to work in an area we hadn't considered. She helped with so many aspects of the home buying process; she helped with communication with the builder, she helped us with inspectors, she helped us with walk through [...]
Bill M., Bulverde TX
"Kimberly Bragman is an exceptional professional. She accurately estimated our homes value resulting in multiple offers. She demonstrated extraordinary knowledge of real estate yet was approachable and friendly! I would use Kimberly and Phyllis Browning again. In fact I have already told many of our neighbors about our phenomenal experience and recommended that if they sell they use Kimberly and Phyllis Browning! Thank you for making a difficult experience so enjoyable and easy ! Kimberly is [...]
Michele S. San Antonio, TX
Kimberly Bragman is simply the best! I listened to her advice (about minor work and pricing) and my house sold almost immediately. I recommend her without reservation.
Kimberly is an experienced real estate broker who uses her knowledge and relationships to get the seller/buyer the best deal possible.
Jeanette
I gave Kimberly a list of requirements if I were to purchase an investment property. She found me a property that literally fit my expectations perfectly. In fact she found me several. Instead of settling for what was available she made sure I found exactly what I was looking for. Thanks Kimberly!
Sean L.
Contact
Hi there! How can we help you?
Contact us using the form below or give us a call.
Hi there! How can we help you?
Contact us using the form below or give us a call.