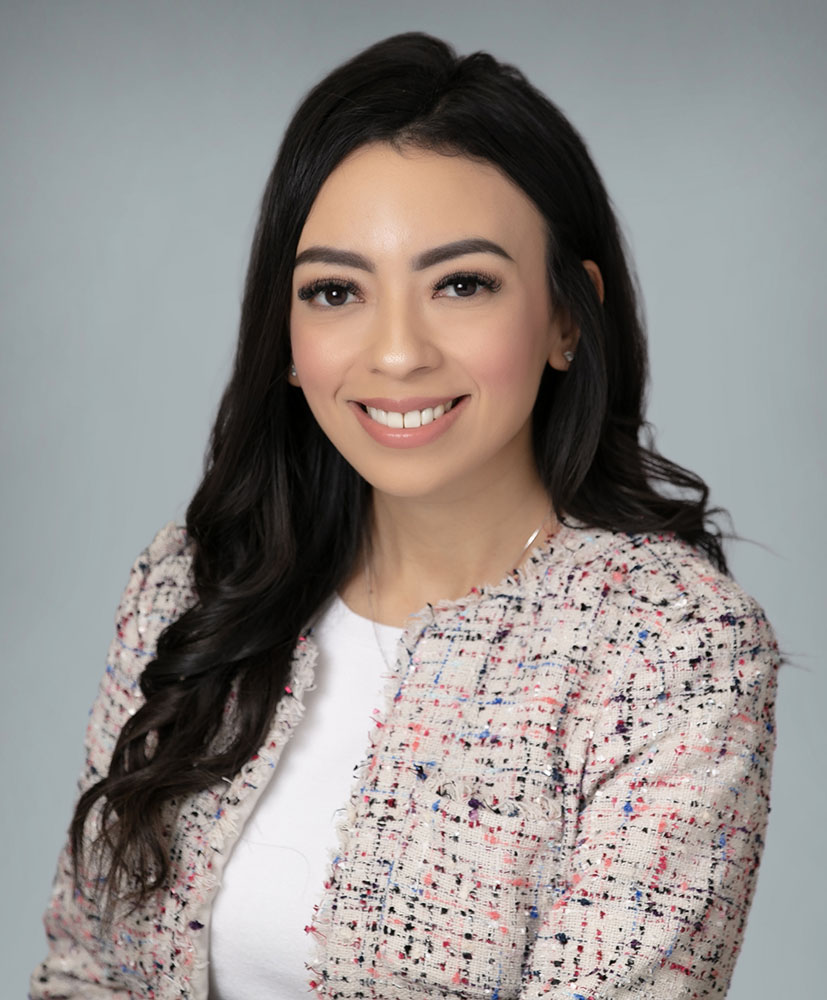 Add Testimonial
Lauren Figueroa Lampel is proud to be a part of the Jason Glast Group with Phyllis Browning Company, the top luxury real estate team in the greater San Antonio-area. Lauren is a licensed REALTOR® with Jason Glast Group and during her tenure with the team, she has assisted in closing more than $160 million in [...]
Add Testimonial
Lauren Figueroa Lampel is proud to be a part of the Jason Glast Group with Phyllis Browning Company, the top luxury real estate team in the greater San Antonio-area. Lauren is a licensed REALTOR® with Jason Glast Group and during her tenure with the team, she has assisted in closing more than $160 million in sales. 
Lauren has over a decade of experience in the sales and customer experience industries, most recently serving as a sales manager at a faced paced automotive and clean energy company.
Her background perfectly prepared Lauren for best serving buyers and sellers, as her previous management roles allowed her to open and grow two different brands within the San Antonio market. Each of her accomplishments have taught her how to quickly pivot, problem solve, and guide clients to the best outcomes. When she®s not focused on real estate trends, Lauren is passionate about the design world, keeping up with home decor trends, and helping her clients visualize the full potential of a floor plan. Her ideal aesthetic is one that allows a home to be both beautiful and fully functional.
As a San Antonio native, Lauren graduated from Incarnate Word High School and the University of the Incarnate Word. Lauren is proud to give back to her community through active support of St. Luke®s Catholic School and Church as well as St. Jude Children®s Research Hospital. -Jun 2 2023 8:01AM
Office Location
4372 N Loop 1604 West Ste 102
San Antonio, TX 78249
Specifications
Languages: English
Specialties: Graduate REALTOR Institute, REALTOR®
Service Area: San Antonio, Texas
Lauren Figueroa's Testimonials
Lauren was so nice to work with and helped me every step of the way as I was preparing my parents house for sale. As my first experience in selling a home, she was extremely helpful with advice and suggestions so that their home would look it's best. She's such a positive and encouraging person which took away all the stress I was feeling. Her helpful advice resulted in a quick sale of the home. I look forward to working with her again.
Teresa L.
Lauren made my first time home buying so easy! She took the fear of buying a house away and ensured that I understood ever step along the way! She is extremely knowledgeable about the market and will always tell you her honest opinion for what is in your best interest. Lauren does a great job of understanding what you want and delivers on just that if not surpasses your expectations! Could not recommend her more to assist in your next home purchase!
Kassie B.
We've been so lucky to have Lauren helping us with our move to San Antonio! She was extremely helpful, responsive, flexible and so good in finding us not one but two houses we needed at short notice and in a difficult market. She has been absolutely amazing - great at her job, positive and really in tune with what we needed. A pleasure to work with, we're super grateful for Lauren - and will definitely be calling her when we need to move again!
Wiktor Lipiecki
Lauren, hands down, has to be THE most professional, friendly, and reliable Realtor. We are first time home buyers and she made the process so easy to understand. She was also available at all hours for any questions or concerns we had. She is 100% dedicated to making sure her clients are happy and get exactly what they want. We started with an idea of what we wanted for our future home and she made it a reality. Our home is our dream come true and it would not have been possible without all [...]
Bindy & Evan
I would not be living comfortably in my first home had it not been for Lauren. She helped my entire family as we relocated to San Antonio by initially helping us find a rental. We stayed in touch with her over the next year and she helped both my sister and me find and successfully purchase new homes. Lauren was professional, incredibly responsive, and just a true pleasure to work with since the day we met her. She advocates for her clients and ensures that they are fully involved and informed [...]
Courtney N.
We needed to sell our house and with her knowledge and experience, Lauren was able to increase the listing price and sell quickly. Lauren guided my wife and I through the process from getting the house prepared through closing. Her professionalism and customer service are exceptional…ten out of ten. Thanks to Lauren's guidance, the process was efficient and seamless.
Joe & Terre
I'm so grateful to have had Lauren as my realtor when buying my first home. I initially reached out to her when searching for a house to rent but knew as soon as we met that I'd turn to her again when it came time to buy. Being a first-time buyer, everything was new to me, but Lauren was always quick to answer my (many) questions, schedule showings, and provide advice. When I was ready to put in an offer, she had everything ready to go. Her process was streamlined, and I felt confident [...]
Katie Nichols
Contact
Hi there! How can we help you?
Contact us using the form below or give us a call.
Hi there! How can we help you?
Contact us using the form below or give us a call.