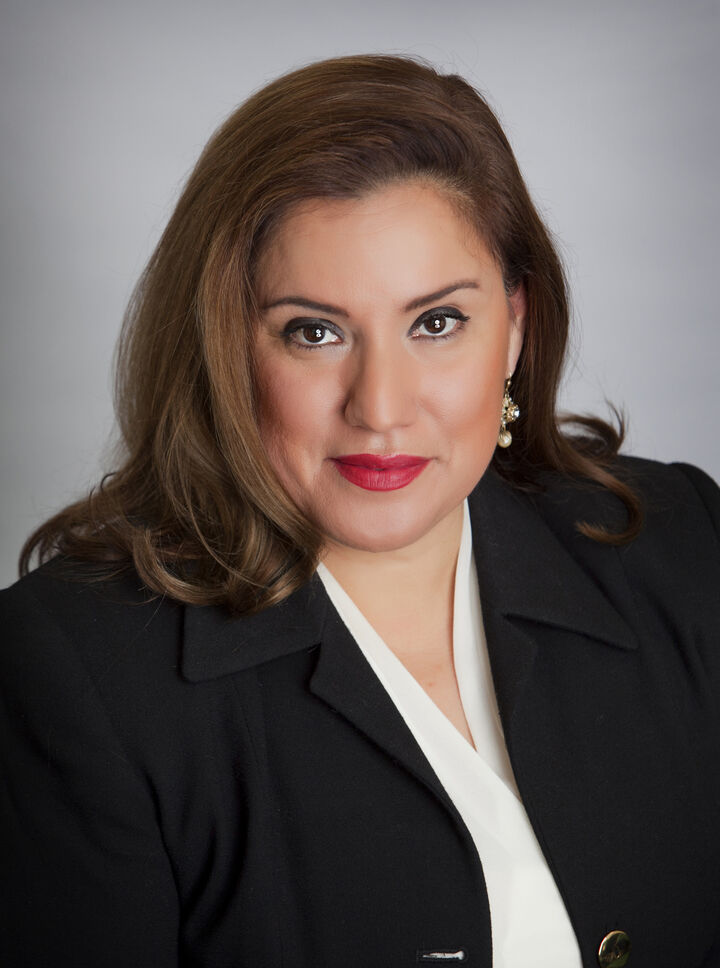 Add Testimonial
A native of Laredo, Maria Elena Alcala was raised with a strong sense of family and community by parents who instilled a respect for hard work and a passion for business. While studying international business at St. Mary's University, she fell in love with San Antonio and its unique blend of international presence and close-knit community [...]
Add Testimonial
A native of Laredo, Maria Elena Alcala was raised with a strong sense of family and community by parents who instilled a respect for hard work and a passion for business. While studying international business at St. Mary's University, she fell in love with San Antonio and its unique blend of international presence and close-knit community identity.
Maria Elena's long-held interest in real estate became a career when she and her husband Michael established a real estate appraisal and consulting firm in 1997. Owning their business helped fulfill a lifelong goal and provided the flexibility to raise their growing family.
Maria Elena's strong background in real estate appraising, an affinity for international issues, and a love of both family and the city of San Antonio provide her with a varied skill set to assist a wide spectrum of clients, from the first time home buyer to the multi-property investors. -Jun 8 2023 6:00PM
Office Location
6061 Broadway
San Antonio, TX 78209
Specifications
Languages: Spanish
Specialties: REALTOR®
Service Area: Alamo Heights, Olmos Park, San Antonio, Terrell Hills, Texas
Maria Elena's Testimonials
Maria Elena was always so helpful, so friendly, and so willing to help me throughout the house buying process. I can`t say enough good things about her!
We were extremely satisfied with agent Maria Elena Alcala. She delivered on every thing she promised us in the beginning. If all of Phyllis Browning`s agents are like her we have no reservations in recommending Phyllis Browning to our family and friends. We are extremely happy that our home was sold and the price it sold at.
Mr. Benny Maldonado
Maria Elena did an awesome job staging and advertising our home to get it sold! My husband and I were very pleased with her exemplary expertise as a real estate agent!
Mr. Mark Alcala
House staging and keeping us informed
Mrs. Bertha Vazquez
Our realtor (Maria Elena Alcala) was so informative from our first visit to the very last step in selling our house. Her personality was outstanding and that is why we would recommend her and phyllis brown co to friends
Mr. Benny Maldonado
Excellent service provided by realtor.
Mr. Mario Ayala
Contact
Hi there! How can we help you?
Contact us using the form below or give us a call.
Hi there! How can we help you?
Contact us using the form below or give us a call.