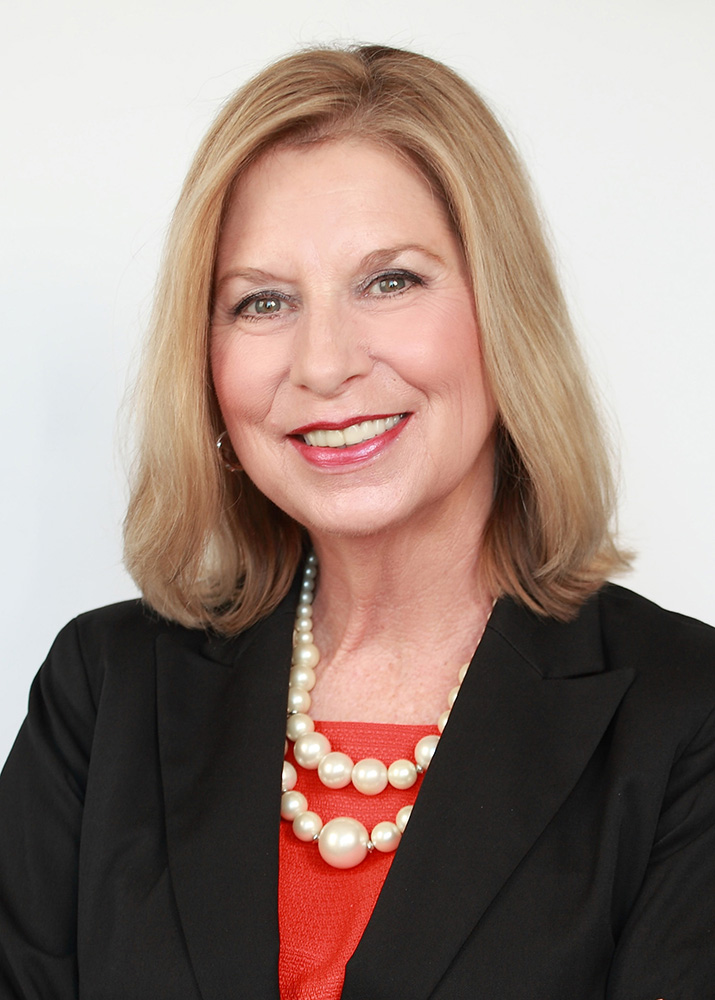 Add Testimonial
A native Texan, Melanie Wilson graduated from Southern Methodist University and entered real estate in 1981. Her years in residential and commercial real estate, combined with experience as a state-certified general appraiser for both commercial and residential properties, allow her to assist clients with a variety of real estate interests. She receives great satisfaction in finding the right fit for sellers and buyers and feels honored to have both loyal clients and [...]
Add Testimonial
A native Texan, Melanie Wilson graduated from Southern Methodist University and entered real estate in 1981. Her years in residential and commercial real estate, combined with experience as a state-certified general appraiser for both commercial and residential properties, allow her to assist clients with a variety of real estate interests. She receives great satisfaction in finding the right fit for sellers and buyers and feels honored to have both loyal clients and their referrals.
A licensed Texas broker, Melanie belongs to various local, state, and national real estate associations. She is a designated Luxury Home Specialist and Accredited Buyer Representative, Platinum Top 50 Finalist and recipient of Phyllis Browning Company's Platinum Circle Award. She supports various organizations including the McNay Art Museum, the San Antonio Museum of Art, KLRN and the River Walk Foundation. -Jun 8 2023 6:00PM
Office Location
6061 Broadway
San Antonio, TX 78209
Specifications
Languages: English
Specialties: Broker Associate
Service Area: Alamo Heights, Olmos Park, San Antonio, Terrell Hills, Texas
Melanie's Testimonials
Over the years, Melanie has helped us with various investment properties—7 different transactions. Recently we relocated. She helped us find our new home, and sell the home we lived in for 26 years. She is truly a high energy professional who understands today's market. Melanie does her homework and provided us with great market research. Her attention to detail is not to be surpassed. Her excellent communication skills kept us informed throughout the process. She promptly answered all [...]
Bruce and Nelda Gelber
My Fiance and I worked with Melanie Wilson to purchase our home and we are so happy with her work. It took us several months after meeting with her to finally take he leap and decide we officially wanted to start looking for our home. She worked with us and 1 week after we obtained our pre-approval from the bank we found our house. Immediately we fell in love with the house and it's character. I know she had much more fun things to do, but she took her time out on Mother's day to show us what [...]
Alexandria Salas
Melanie Wilson has represented either my mother or me on 7 transactions.She is the best ! Kim Azar also did a wonderful job.
Mr. Joseph Hensley III
It was a great experience to work with Melanie. Great communication and she was so fast in getting all the appointments for us and understanding our needs. She knows Alamo heights area so well and the most important thing is that we enjoy the time we spent with her. I would definitely recommend working with Melanie.
Carolina Garza
I have worked with Melanie Wilson in the past and would definitley work with Melanie again and would recommend her to anyone. She is extremely knowledgeable, professional and thorough. I never had to wonder if anything was going to get done. Everything was always done as she said it would be. The selling and buying of a home simultaneously is a stressful situation, but Melanie helped me through the process of both and made it much easier. Word of mouth can definitely make or break a business [...]
Ms. Mary Langford
Melanie Wilson had a very good understanding of home values in our area. She worked hard to make the house look great and get our house sold. She was a pleasure to work with.
Mr. Brian Thomson
Our Realtor Melanie Wilson was fantastic. Not only did we have multiple offers on day 2 of being in MLS, we closed in about a month at full asking price for our home in Monte Vista. After deciding to sell our house we were overwhelmed with projects to get the house ready and she offered tons of help from staging, to suggesting reasonable contractors for the projects we did not have the time to do, to preparing documents we would need for quick counter offers. She was in constant contact [...]
David Watts
Knowledge of real estate processes and procedures, as well as impeccable customer service! Melanie was wonderful!
Steve Ward
Wilson is a real hard working pro , her advice and her marketing skills are worthy of a 10 or better !
Mr. Bruce Gelber
Contact
Hi there! How can we help you?
Contact us using the form below or give us a call.
Hi there! How can we help you?
Contact us using the form below or give us a call.