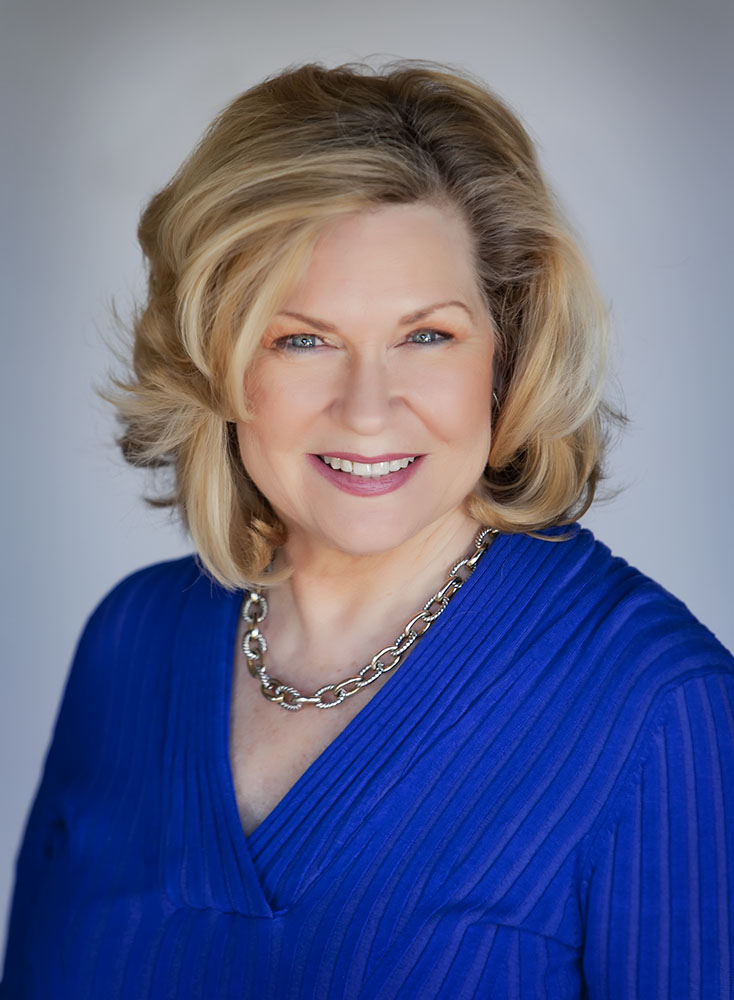 Add Testimonial
A native of San Antonio, Pat Howell has been in the real estate industry since 1999. She earned the designations of Certified Residential Specialist, held by fewer than 4% of all REALTORS®, and the Graduate, REALTORS® Institute. Pat is a consistent multi-million dollar producer, repeatedly earning Phyllis Browning Company's Circle Awards. She is a member of the Council of Residential Specialists, the San Antonio Board of REALTORS® and both the Texas and National [...]
Add Testimonial
A native of San Antonio, Pat Howell has been in the real estate industry since 1999. She earned the designations of Certified Residential Specialist, held by fewer than 4% of all REALTORS®, and the Graduate, REALTORS® Institute. Pat is a consistent multi-million dollar producer, repeatedly earning Phyllis Browning Company's Circle Awards. She is a member of the Council of Residential Specialists, the San Antonio Board of REALTORS® and both the Texas and National Associations of REALTORS®. Pat attended college in San Antonio prior to working in the legal field in Houston. Her experience also includes the University of Texas at Austin and the banking and oil and gas industries, as well as owning and operating her own business in San Antonio. -Jun 2 2023 8:01AM
Office Location
4372 N Loop 1604 West Ste 102
San Antonio, TX 78249
Specifications
Languages: English
Specialties: REALTOR®
Service Area: San Antonio, Texas
Pat's Testimonials
I enjoyed working with Patti Howell in selling my home. She was always available anytime of the day to answer any of my questions or concerns I had. She is very knowledgeable and professional in every way
Ms. Pamela Shelley
My experience with this company was very positive. The listing agent (Pat Howell) was knowledgeable, a great communicator and kept me up to date with progress. Since I was in a different state and my mother (who`s house we sold) was in San Antonio, Pat frequently visited my mother to retrieve information needed for the sale from her. Pat was always very respectful of my mother`s time as well as in her communications with her.
Anna Stanley
Professional, personable and excellent service.
John & Sharon Simonick
I just closed on the purchase of a new house yesterday in Sonoma Ranch after several months of searching, and I wanted to express my satisfaction with the realtor that I worked with, Pat Howell. She represented me as a buyers agent and I found her to be knowledgeable and a pleasure to with. She always provided me all the information I asked for on the many houses that I considered. And, just as important to me, Pat always made me feel like a valued client. I have lived in many U.S. locations [...]
Richard M. Garcia
Our realtor was very proactive and kept in contact with us.
Mr. Ralph J Dittmeier
Pay Howell went a thousand extra miles to make our house sell. We were in another state and she did everything for us, including getting HOA variances, arranging cleaning people, and a hundred things I`m not remembering at this moment.
Mr. Ralph Dittmeier
The work she has done for me is beyond compare, and words cannot adequately convey my appreciation. She is the perfect example of why the Phyllis Browning Company has the reputation for excellence it has achieved, and richly deserves. If you will, please indulge me while I try to briefly tell my story. I am retired, single and had lived in my last house for 23 years. Obviously, I had not sold a house in quite some time. I had never built a house in my life. In October 2010 I contacted [...]
David M. Bufkin
Pat Howell did an amazing job selling our house. Pat originally helped us buy our first house when we moved to San Antonio 11 years ago, and when we decided to sell our current house, our first (and only) choice as a realtor, despite personally knowing other well-qualified realtors, was Pat. Pat was very thorough and professional in all of her interactions with us. She was always available for questions and went above and beyond to help us find workers to make needed repairs or inspections, [...]
Mr. David Ortiz
It was a wonderful experience. No surprises, no detours, everything was great.
Mr. Charles Daubert
Good afternoon! I wanted to take a moment and commend the efforts of Pat Howell, who served as our Realtor on both the purchase of our new home and the sale of our existing home. We were thrilled with Pat's services, which was the second time we used her (she actually sold my wife her first home). Pat is truly an outstanding representative for the Phyllis Browning Company, and was a joy to work with. She took the time to understand what we were looking for, even when it seemed like my wife [...]
Aaron and Margarita Seaman
Contact
Hi there! How can we help you?
Contact us using the form below or give us a call.
Hi there! How can we help you?
Contact us using the form below or give us a call.