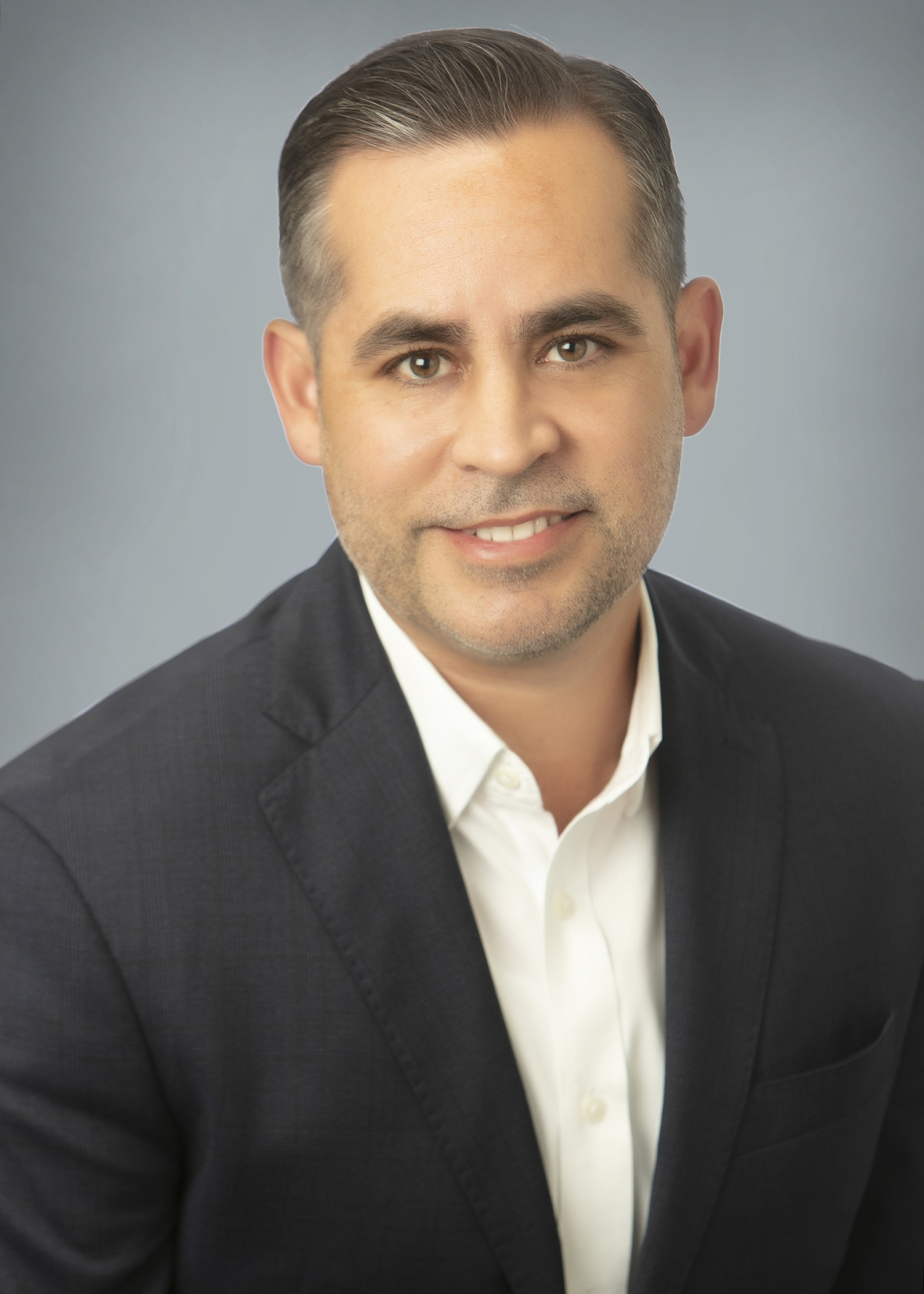 Add Testimonial
After serving his country in the United States Marine Corps, Roger Fuentes returned home and began working for a Texas-based interior landscaping company and later pursued his interest in real estate. His work and military experience instilled a strong work ethic that continues to benefit both him and his clients. [...]
Add Testimonial
After serving his country in the United States Marine Corps, Roger Fuentes returned home and began working for a Texas-based interior landscaping company and later pursued his interest in real estate. His work and military experience instilled a strong work ethic that continues to benefit both him and his clients.
As Vice President of Operations, Roger exceeded numerous operational and sales goals. He has been recognized nationally in the interior plant design industry as well as being featured on SA's Rising Stars.
Born and raised in San Antonio, Roger and his wife Lisa have four children. Roger is an active member of Bandera Road City Church, where he is involved in Bible study groups. Pastimes include hunting and fishing with his family on their property in Tarpley, Texas, as well as golf, running and volunteering with the local little league. - 2/16/2022 10:53:29 AM -May 30 2023 2:00AM
Office Location
4372 N Loop 1604 West Ste 102
San Antonio, TX 78249
Specifications
Languages: English
Specialties: REALTOR®
Service Area: San Antonio, Texas
Roger's Testimonials
Roger did a great job helping us with our home purchase. Roger was very professional and he was also very personal he gave us great advice and seem to take a personal interest in helping us to get the best property thanks Roger for all your help.
Vivian beard
Roger has sold two houses for me, and I have been totally satisfied with the results. He knows what he is doing and you can just turn the sale over to him and you can trust him to take care of it for you. He is always polite and professional in manner, and is responsive in keeping you informed of progress in marketing your house. I would call him again anytime I had real estate to market.
Robert Neal
Marketing support was great, including the drone pictures of our land. Our realtor, Roger Fuentes was always available to show our land to prospective buyers and negotiated a price we were pleased with. Closing was easy, to include coordination with the title company. I will definitely seek out Roger for any future real estate dealings.
Gary Scheel
I believe Roger provided us the best opportunity to sell our house. He was well prepared, listened to our concerns, and he did what he said he would do. Very satisfied and would recommend him highly.
Roger Fuentes is the epitome of "the very best". Roger helped us purchase our first home in 2018. He made sure we were taken care of, he guided us as first time home buyers, and made sure we got the best deal. Two years later when we decided to move closer to Austin, TX, Roger helped sell our home and we were able to have a substantial down payment for our new home in Buda because of his excellent work and professional advice. Roger also put us in touch with an amazing contact in Austin, [...]
Christi
Roger Fuentes is amazing! He was always available to us and guided us through our home buying experience. After our first meeting with him, it was like he knew us forever and showed us exactly what we were looking for in a home. He found us the perfect home and we are so grateful to him. His personality is so welcoming. We look forward to working with him again in selling our old house. We appreciate all his expertise . Terry Don
Terry Don
Roger is an experienced realtor and worked very well with us selling our home. He is patient and does his homework. The home sold in a week!
Carolina J.
Three years ago Roger helped us find our home. He recently helped us sell our home. He gave us a game plan for quick sale and max price. Worked out great, sold in 3 days. Thanks so much.
Tony Browning
Roger exceeded my expectations every step of the way. Including the package that was assembled to show and support pricing based on comparable properties. The choice and style of the photos. The incredible marketing that must have occurred. Literally every aspect of this transaction exceeded my best case scenario. He's a rock star in the real estate market and I would not hesitate to recommend him or Phyllis Browning Co. Steve
Steven Ford
We unfortunately had water damage, destroying our interior a week before closing. At the same time we had moved out of the home to a different state. Managing the reconstruction from a different state was only possible because of the help and support Roger provided with construction. That is outside or the normal duty of a real estate professional, Roger is a a real pro.
Aaron Hurd
Contact
Hi there! How can we help you?
Contact us using the form below or give us a call.
Hi there! How can we help you?
Contact us using the form below or give us a call.