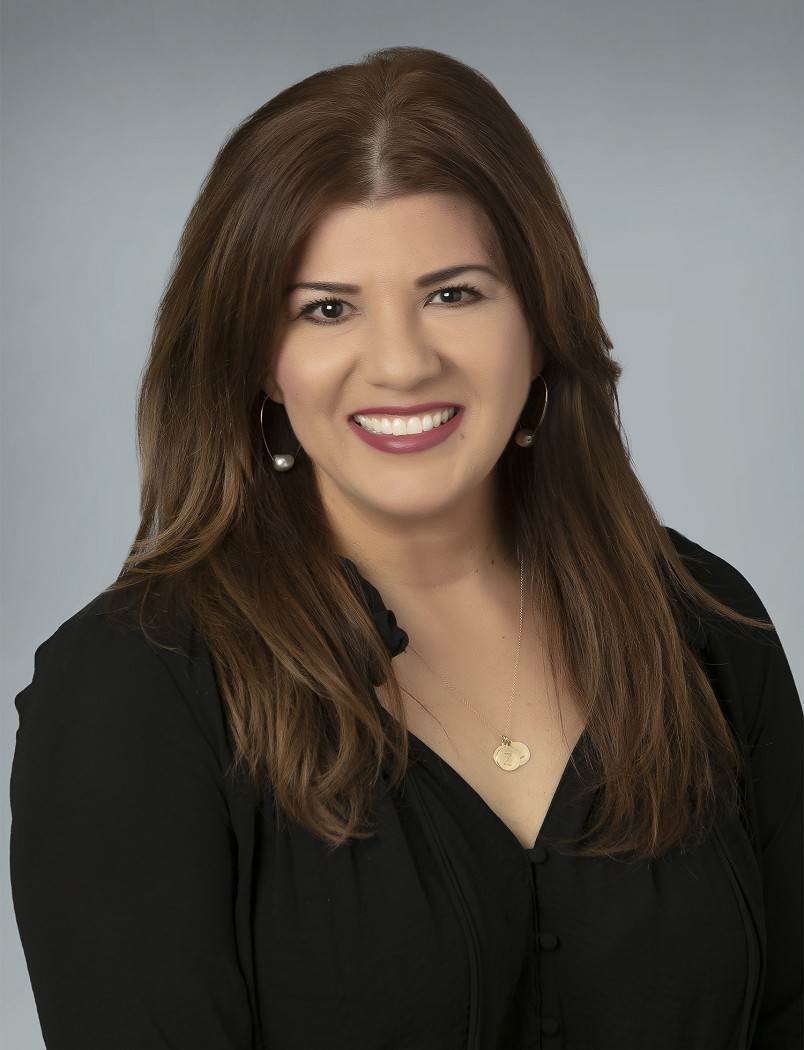 Add Testimonial
Having grown up in Pleasanton, Texas (the ''Birthplace of the Cowboy''), Sara Garcia settled with her husband and three sons in the Fair Oaks Ranch/Boerne area. Her degree in Communications and Public Relations from the University of Texas at San Antonio led to a career specializing in luxury international travel prior to managing the Cordillera Ranch Property Owners Association and serving on their Architectural Review [...]
Add Testimonial
Having grown up in Pleasanton, Texas (the ''Birthplace of the Cowboy''), Sara Garcia settled with her husband and three sons in the Fair Oaks Ranch/Boerne area. Her degree in Communications and Public Relations from the University of Texas at San Antonio led to a career specializing in luxury international travel prior to managing the Cordillera Ranch Property Owners Association and serving on their Architectural Review Committee.
Sara is a problem solver, and understands that real estate is driven by a life change. She listens, researches and negotiates, using professional skills based on strategically complex projects, to provide a stress-free experience for her clients. Sara's commitment to exceed her clients' expectations has resulted in repeat business and referrals from the relationships made throughout her career.
In their free time, Sara and her family support Blessings in a Backpack, Boerne Education Foundation, Boerne I.S.D. Parent Teacher Organization, St. Jude's Children's Hospital and Stand Up to Cancer. They are active members of the Fair Oaks Ranch Country Club. -Nov 28 2023 6:00AM
Office Location
711 S. Main Street
Boerne, TX 78006
Specifications
Languages: English, Spanish
Specialties: REALTOR®
Service Area: Boerne, Fair Oaks Ranch, Fredericksburg, New Braunfels, San Antonio, Texas
Sara's Testimonials
Sara Garcia was the right person at the right time for us. We had been in our custom built home for thirty-four years, raised our then four year old son there and never thought of selling it, ever. But life moves on and he is grown living in Dallas with four wonderful children whom we want to see grow and be involved with. Our son had used Phillis Browning in Dallas and the agent recommended the Boerne office. Sara is kind, understanding and patient. She lead us gently through the steps, [...]
Janis Vaughn
Sara was extremely helpful and patient with me. She is a proactive go getter and went above and beyond. Her knowledge of real estate is excellent. Cannot recommend her highly enough.
David Richmond
Not only have we been so blessed to have Sara Garcia as a fantastic agent helping find a new home in Texas, but a true friend that helped us make a huge relocation in a very short time. Because of her we made it without a hitch in a very short period of time. She didn't stop there. She has helped in a 100 ways to get us settled into our new wonderful life here in the boerne area. The list is endless. We are so grateful to have her in our life.
Art and Bea Palmer
Sara was absolutely the best to work with! She was quick to reply, always available to look at homes, and answered all my questions. She helped us sell our house in just a few days and then guided us during a sellers market! Highly recommend using Sara, she makes you feel like family!
Alexis S
Everything was handled in a professional manner
Leslie R Busch
Sara was great
Jo Nell Pierce AIF, Randy Barnhill
Contact
Hi there! How can we help you?
Contact us using the form below or give us a call.
Hi there! How can we help you?
Contact us using the form below or give us a call.