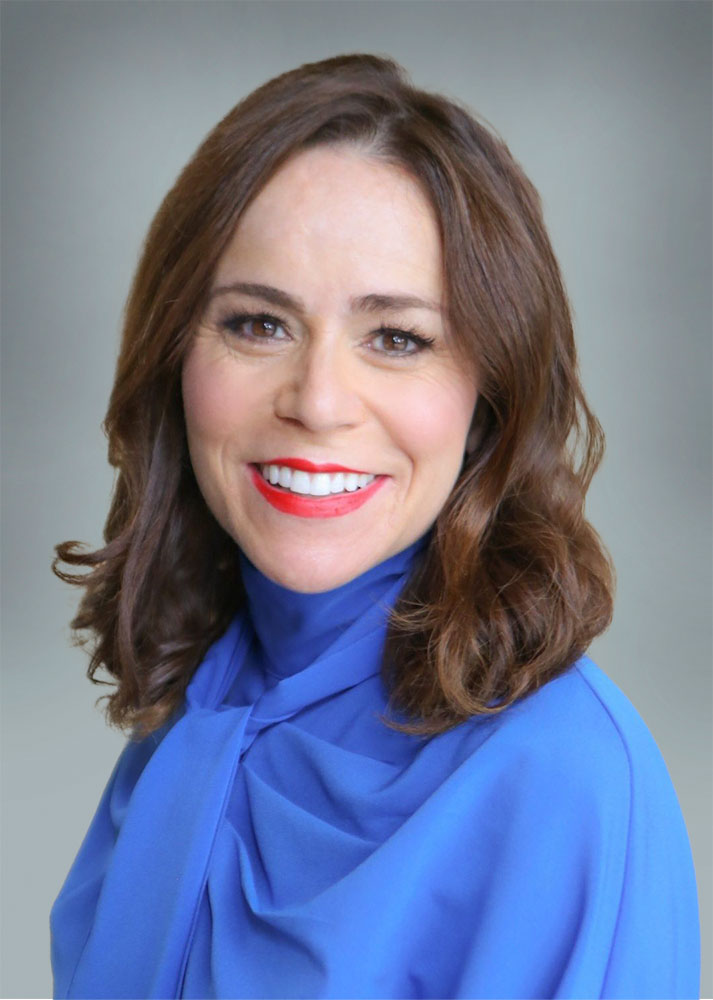 Add Testimonial
Susanne Bastian Marco is recognized as one of San Antonio's top REALTOR® by Platinum Top 50, having rapidly achieved market success with her trusted clients. Susanne delivers the personal and professional attention required to adeptly guide clients in selling and procuring residential, recreational and investment [...]
Add Testimonial
Susanne Bastian Marco is recognized as one of San Antonio's top REALTOR® by Platinum Top 50, having rapidly achieved market success with her trusted clients. Susanne delivers the personal and professional attention required to adeptly guide clients in selling and procuring residential, recreational and investment properties.
Susanne brings a unique combination of corporate and hands-on experience to the table. A mother of four, Susanne and her husband have purchased, remodeled and sold 11 of their own family homes. Her knowledge of real estate transactions is anchored by her business acumen, coupled with her broad-reaching personal experience.
Whether a first-time buyer, luxury home owner or property investor, rely on the expertise of Susanne Marco and the resources of Phyllis Browning Company to ensure your real estate transaction is completed seamlessly. -May 30 2023 2:00AM
Office Location
6061 Broadway
San Antonio, TX 78209
Specifications
Languages: English
Specialties: REALTOR®
Service Area: Alamo Heights, Olmos Park, San Antonio, Terrell Hills, Texas
Susanne's Testimonials
My Realtor Susanne Marco made it a very pleasant experience. She went the extra mile and was extremely helpful, professional, and knowledgeable. I was proud to have her and your company represent me and my home. Thank you!
Ms. Ramona Howard
Susanne Marco was diligent, professional and caring. I would recommend her as an agent a million times.
Edith & Michael Young
Very accessible and worked hard for my family. Would use again!
Mr. Richard Hill
Susanne`s in depth knowledge of the Alamo Heights/Terrell Hills/Olmos Park area coupled with her attention to detail and great negotiating skills makes her one of the best realtors in the area! Susanne has done two transactions for us, is working on another and we hope will represent us in any future real estate transaction!
Ms. Julie Hill
My realtor Suzanne Marco went over and beyond the call to sell my investment home
Mr. Eddie Roberson
Susanne is knowledgeable, attentive to details and truly cares about her clients. She is always available to answer any question, and handles every situation with ease. Susanne is a true professional!
Diane and Robert Weigle
My partner and I had the pleasure of working with Susanne on purchasing our first home together. When making such a big financial decision, I was prepared for an emotional and stressful journey, but was completely blown away with how smooth the overall process was thanks to Susanne. She is the epitome of what you're seeking for in a realtor; knowledgeable, well-connected, skilled negotiator, and professional. She's outstanding and has gone over and beyond our expectations—a true gem! She's [...]
Vivian Nguyen
Susanne is professional, friendly and always makes herself available to answer any questions. She always goes the extra mile, is considerate of your schedule, and does what it takes to accommodate!
Ms. Ramona Howard
Susanne Marco went above and beyond in helping to get our home sold. We had already moved out of state and she managed every detail and was super responsive to our needs. If we have the opportunity to move back to the are, I wouldn`t hesitate to use her again.
Mr. Tom Meagher
Contact
Hi there! How can we help you?
Contact us using the form below or give us a call.
Hi there! How can we help you?
Contact us using the form below or give us a call.