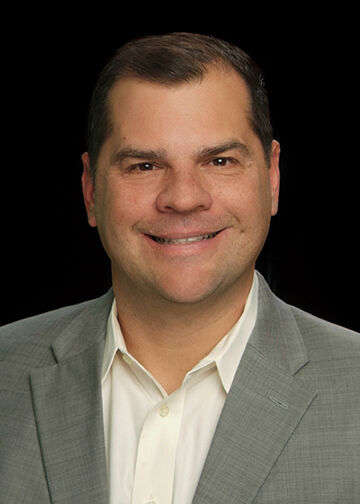 Add Testimonial
Todd Worrich is part of the Jason Glast Group at Phyllis Browning Company. Todd is an established Texas Realtor', Attorney and master negotiator. Equipped with over 18 years of experience as a licensed attorney, his extensive background in litigation, probate, estate planning and representation of homeowners in suits against insurance companies gives him a distinct edge when it comes to negotiating real estate deals for his clients. His understanding of contracts and innate [...]
Add Testimonial
Todd Worrich is part of the Jason Glast Group at Phyllis Browning Company. Todd is an established Texas Realtor', Attorney and master negotiator. Equipped with over 18 years of experience as a licensed attorney, his extensive background in litigation, probate, estate planning and representation of homeowners in suits against insurance companies gives him a distinct edge when it comes to negotiating real estate deals for his clients. His understanding of contracts and innate ability to spot issues and anticipate what could go wrong makes him an ideal partner for those interested in buying or selling real estate. -Sep 7 2023 11:00AM
Office Location
6061 Broadway
San Antonio, TX 78209
Specifications
Languages: English
Specialties: REALTOR®
Service Area: San Antonio, Texas
Todd's Testimonials
Todd Worrich did a fantastic job of selling my home in Dominion Gardens. Todd handled every detail, kept me informed, and was always available quickly if I had questions. Their marketing program is awesome and resulted in a quick sale. I definitely recommend Todd Worrich and the Phyllis Browning Company to help you with the sale of your home.
Joe Derrett
Todd was excellent, making my family's recent relocation to San Antonio a seamless experience. Not only did he help us find a home on a single house-hunting trip, but he was also instrumental to us closing in less than 30 days. Todd was extremely proactive, communicating regularly with the seller's agent, and resourceful, introducing us to an amazing lender and several inspectors. He even helped our family locate temporary housing while we waited those short four weeks to move in. So happy [...]
Carrie Brown-Schmidt
Todd was a huge help in our process buying a home in San Antonio. Being new in town we had no idea where to look. After learning more about what we were looking for, Todd gave us several neighborhoods to explore and met us on short notice to explore a few open houses. Todd was respectful of our space and always wore a mask during walkthroughs and always made us feel safe looking at houses despite being in the middle of a pandemic. With Todd's help we were able to find our home in just a few [...]
Patrick Vandenberg
Contact
Hi there! How can we help you?
Contact us using the form below or give us a call.
Hi there! How can we help you?
Contact us using the form below or give us a call.