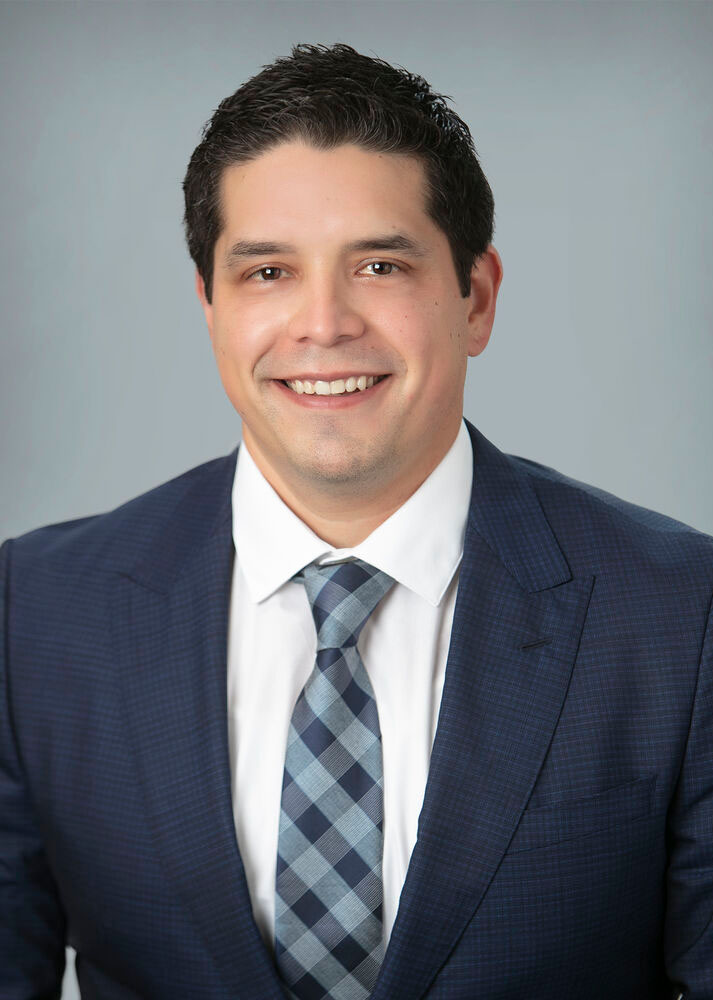 Add Testimonial
San Antonian Tony Riojas is a University of Texas graduate with a Master's degree in Exercise and Science. Having been a personal trainer and owning his own gym, Tony knows that discipline and consistency are vital. Once a goal is set, a plan needs to be established and executed to achieve it. Tony's real estate clients appreciate his focus on the end game, which is to meet a universal need: home! Tony ensures that his clients are practical and specific when formulating [...]
Add Testimonial
San Antonian Tony Riojas is a University of Texas graduate with a Master's degree in Exercise and Science. Having been a personal trainer and owning his own gym, Tony knows that discipline and consistency are vital. Once a goal is set, a plan needs to be established and executed to achieve it. Tony's real estate clients appreciate his focus on the end game, which is to meet a universal need: home! Tony ensures that his clients are practical and specific when formulating their ''wish lists'' because he is the man who, ultimately, will fulfill it.
Positivity is one of Tony's assets, and he brings it out in his clients. Weighing the options and negotiating a successful outcome are key components in any property deal; Tony adds fiduciary responsibility, financial culpability and a code of confidentiality to the equation, and becomes the ideal REALTOR'. He believes that attitude is everything, and a plan is the key to successful real estate negotiations. His clients love his ''can do'' attitude and commitment to their home ownership dreams. -Nov 29 2023 2:00AM
Office Location
4372 N Loop 1604 West Ste 102
San Antonio, TX 78249
Specifications
Languages: English
Specialties: REALTOR®
Service Area: San Antonio, Texas
Tony's Testimonials
Just want to give out a shout out to my realtor He has gone out of his way on many occasions to find me the perfect home
Philip Ramirez
Tony was an outstanding realtor and helped us every step of the way. From the staging advice and incredible photos to guiding us on pricing and how to gauge our many offers, Tony made us feel confident in the process. Everything went smoothly right thru closing. Would definitely list with him again!
Christine Andre
Tony has been by far the best agent I have dealt with. He has been patient and going above and beyond to find exactly what we have been looking for. I definitely recommend using him and his expertise in your next real estate transaction.
Gabriel Doss
I have the best realtor who worked with me for a yr, Tony is very professional, very patient with me and return my call at all time.
Maria Mendel
WOW! From the moment Tony responded to my inquiry, to the moment that I am moving in to my new place, he has been extremely helpful and professional. I am happily surprised that his effort to help me was just one small glimpse into his exceptional service, he went above and beyond to move the deal to the finish line. He was open, honest, and communicative during the entire process. His exceptional customer service made the entire 'stressful' process completely smooth sailing. I recommend [...]
Kendra Ketchum
Well, selling my uncle's properties was daunting but thanks to Tony Riojas he battled the process for me from getting top dollar to cleaning out a shed, mowing the grass and landing the best estate sale guru in town! I cannot express my gratitude for Tony, he handled every property with care and attention especially with me being in another state. We closed remotely on every property. Tony even called me while he was on vacation to discuss an offer. He is fair, honest and proactive. I would [...]
Elisabeth Rowzee
Contact
Hi there! How can we help you?
Contact us using the form below or give us a call.
Hi there! How can we help you?
Contact us using the form below or give us a call.