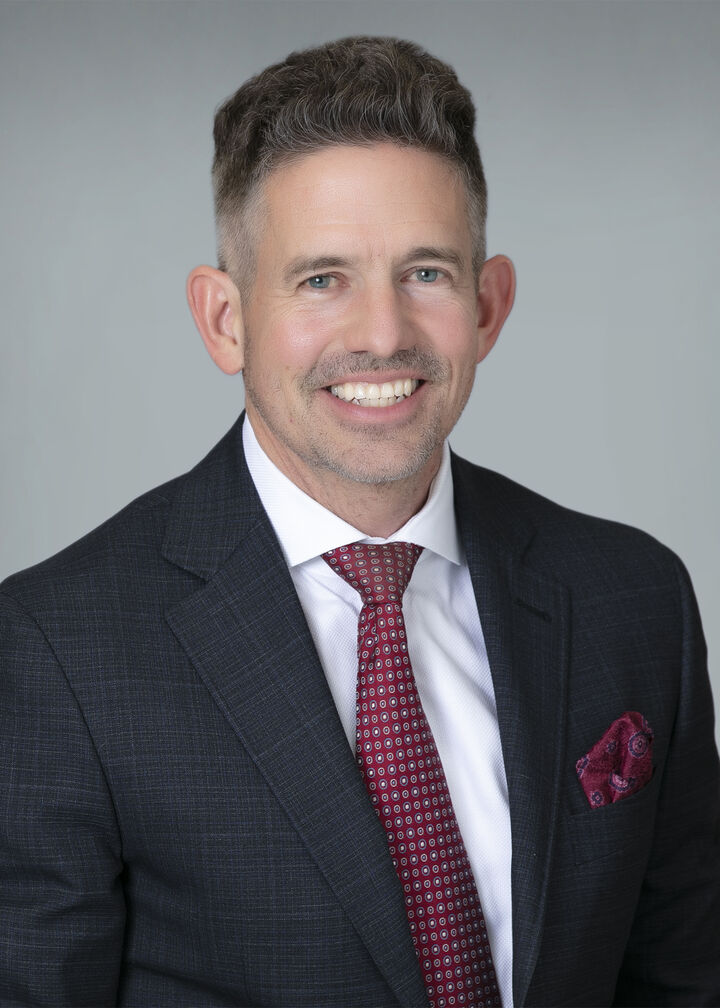 Add Testimonial
A San Antonio native, Craig Browning graduated from Alamo Heights High School and received a Bachelor of Engineering from Vanderbilt University. He continued his education with an MBA from The University of Texas. Prior to joining Phyllis Browning Company, Craig worked in commercial construction, focusing on project management and business development. His construction knowledge is an asset to his clients during real estate transactions. Craig participated in Leadership [...]
Add Testimonial
A San Antonio native, Craig Browning graduated from Alamo Heights High School and received a Bachelor of Engineering from Vanderbilt University. He continued his education with an MBA from The University of Texas. Prior to joining Phyllis Browning Company, Craig worked in commercial construction, focusing on project management and business development. His construction knowledge is an asset to his clients during real estate transactions. Craig participated in Leadership San Antonio and was recognized by the San Antonio Business Journal as a 40 Under 40 rising star in the business community. He has received numerous honors for his real estate accomplishments including recognition as a Platinum Top 50 Winner for several years and as a Top 50 Luxury Agent by the San Antonio Business Journal. Craig recently ran a fundraising campaign for the Leukemia & Lymphoma Society and was recognized as the runner up for Man of the Year. Craig is active in the Rotary Club of San Antonio and the Texas Cavaliers. He is currently running a fundraising campaign as the Fit King of San Antonio for San Antonio Sports. Craig enjoys crossfit, cycling, running and playing golf. -Sep 7 2023 11:00AM
Office Location
6061 Broadway
San Antonio, TX 78209
Specifications
Languages: English, Spanish
Specialties: Graduate REALTOR Institute, Master of Business Administration, REALTOR®
Service Area: Alamo Heights, Olmos Park, San Antonio, Terrell Hills, Texas
Craig's Testimonials
Craig is excellent in keeping us in the loop.
Mr. Thomas Carter
We had an excellent experience both buying and selling a home with Craig Browning. He was very easy to work with and made the stressful process much less stressful.
Mr. Jeremy Pamplin
You cannot go wrong with this company. Craig is professional and straight forward and knows the market. The communication was very impressive and he was on top of it. We had no worries. Our house sold and closing was a breeze. Thank you so much Dexter and Robbin
Dexter and Robbin Blackmon
It was so great to work with Craig. He went over and above our expectations and was patient with us during a stressful time in our lives. He handled every detail of the move so carefully, I would recommend him to any of my friends and family! It was a great experience for us. Thanks!! Katy Brockman
Mr. Buck Brockman
Craig and Xavier are a great tandem. Extremely professional and helpful through the entire process.
David Bendele
We were moving from our home and needed an agent to handle the sale. Word of mouth from Vogt Estate Auction Co. encouraged us to call Craig Browning of the Phyllis Browning Co. We intended to interview three agents, however, after meeting Craig first, we were convinced we need not interview any further. As he listed, advertised, and held frequent showings & open houses, Craig guided us through the sale process with his knowledge and negotiating experience. Always accessible, he treated us [...]
Hans & Christina Rohl
This is my second time selling a house with Craig Browning. Craig is a consummate professional. He's extremely knowledgeable, has great instincts. He and his team made a difficult transaction happen. Moreover Craig is a wonderful person. Very patient, caring and conscientious. I highly highly recommend Craig Browning!
Helen P
Craig Browning was completely accommodation throughout the process and made a logistically difficult sale go very smoothly.
Mr. Matt Thomas
Craig Browning is a terrific real estate agent. He is a credit to himself and the PhyllisBrowning Real Estate Agency. Let us explain ....During this time of COVID, we were faced with the daunting prospect of selling a homein San Antonio while we lived in Florida. The whole process would need to be completedremotely, and this home was in no condition to be sold without considerable presales effort.Namely, the personal property within needed to be disposed and repairs needed to becompleted. After [...]
Nancy & Lee Buechler
Great individuals to work with
Roel Saldua
Contact
Hi there! How can we help you?
Contact us using the form below or give us a call.
Hi there! How can we help you?
Contact us using the form below or give us a call.